Ann Marie Czerwinski joins Kindle as Vice President, Client Services & Business Development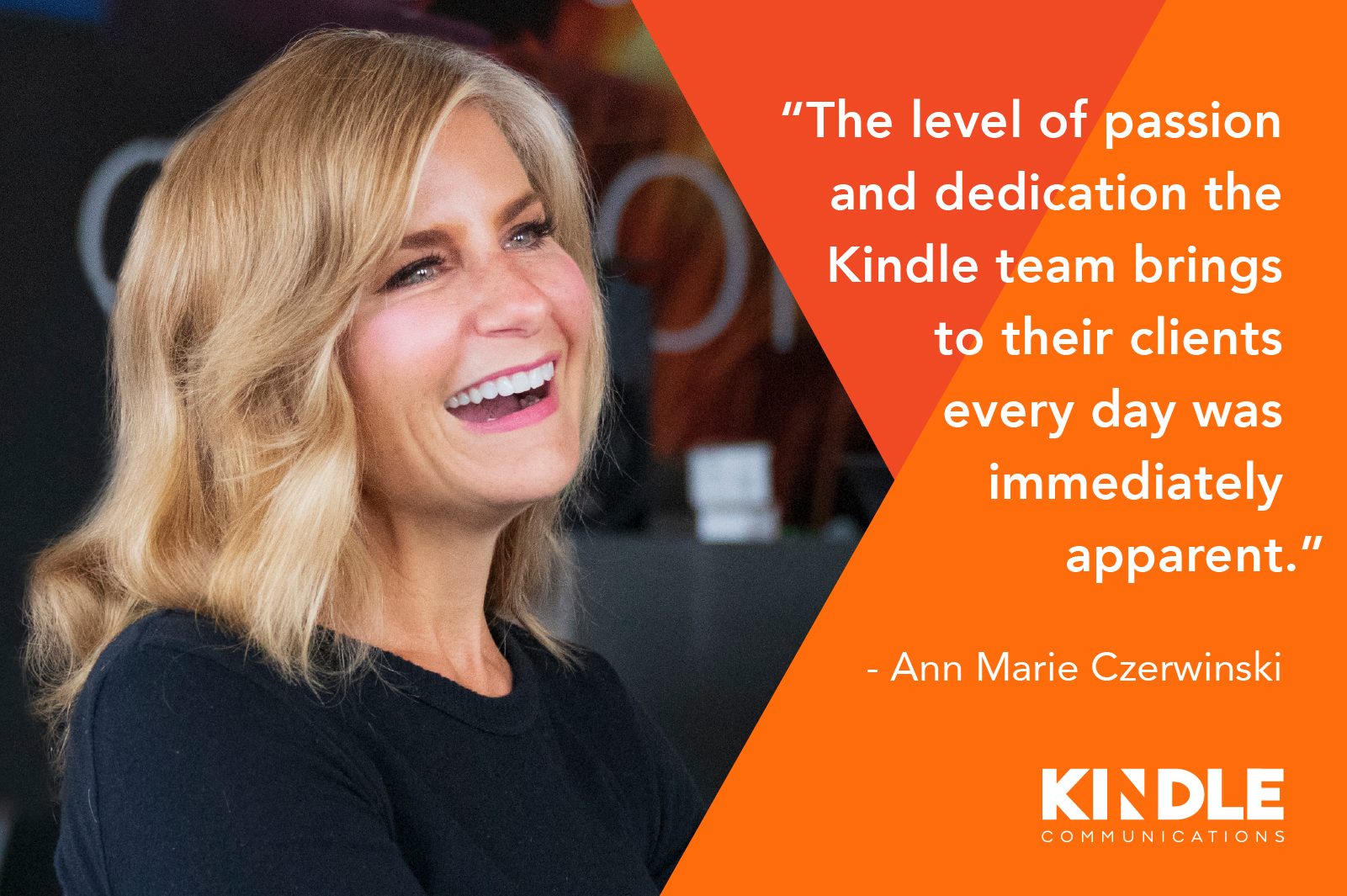 Kindle Communications, a leader in live and virtual events, corporate communications and digital solutions, has announced the recent addition of Ann Marie Czerwinski as Vice President, Client Services and Business Development.
"Over the past 17 years, Kindle has always put the needs of our clients first, bringing them the right strategies and solutions to exceed their goals…" said Colette May, Partner at Kindle Communications. "Ann Marie's deep expertise in the sales sector and her understanding of our client's businesses will help us continue to evolve the way we collaborate and grow with client partners." 
Ann Marie's extensive sales experience will not only help maintain the exceptional reputation Kindle has established but cultivate relationships with new clients across all industries. Ann Marie's strong commitment to her clients, combined with her strategic insights, collaborative approach and industry leadership, will help to support Kindle in our drive towards continued success.
Ann Marie comes to Kindle from the biopharmaceutical industry where she spent the past 20 years working within various roles with increasing responsibility. Throughout her career, Ann Marie has developed deep expertise across multiple therapeutic areas and brings diversified business acumen from her time in Sales Management, Health System Management, Sales, and Business Development. Ann Marie is also experienced in cross-disciplinary collaboration with organizations such as Managed Markets, Scientific Affairs and Government Affairs, and has been the proud recipient of multiple President's Club Awards. She has her Masters of Science in Clinical Psychology and worked as a clinical psychologist before joining the corporate world.
"The level of passion and dedication the Kindle team brings to their clients every day was immediately apparent," said Ann Marie. "I'm incredibly excited to join a team who's constantly delivering best-in-class communications and events, and to contribute to the growth Kindle has continued to see each year."