3 Trends to Expect at the 2020 Experiential Marketing Summit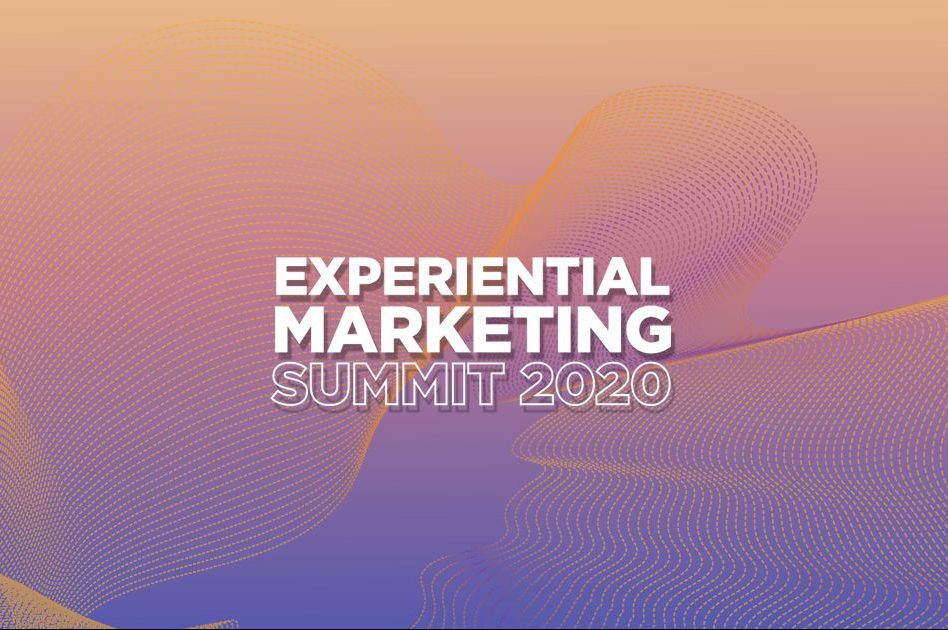 The event industry is currently facing one of its most disruptive, uncertain times. We now live in a virtual world, and that proves no differently for the Experiential Marketing Summit, which is now hosting its annual event virtually. Taking place October 19-23, the five day event will showcase over 50 speakers through virtual mediums such as podcasts, interactive panels and workshops. With over 80 sessions available and many recognizable and notable brands, it can be difficult to delegate your time. As fellow attendees, we put together a list of trends to expect at EMS this year and which sessions we're prioritizing. To help you maximize your experience and make the most of your time, here are some recommendations on sessions you won't want to miss:

Trend #1: Adapting to the New Normal
With the future of live events constantly changing, what was once our everyday normal has now become more complicated than ever before. Case in point–event contracts, which have always been a vital part of our day to day, will now need to be viewed differently. Understanding the new rules in terms of contract negotiations, fine prints and contract verbiage can put you at an advantage. Shelley Hodgkinson, Walmart's senior director of events solutions, will be covering what new challenges have developed as a result of the pandemic and their corresponding solutions to master event contracts. (1:30 p.m Tuesday)

In looking ahead to what the event of the future will look like, SAP's session, where Nicola Kastner, head of global event strategy, will share action steps on how to bridge live and virtual events. As one of the most talked-about trends in the industry currently, this panel will outline how to scale, prep and execute the right hybrid event for your company. (4:30 p.m Wednesday)

The B2B Dream Team is one of the industry's most prestigious recognitions, and this year's panel will feature some of the awards top minds who will take you inside their different programs and how they do what they do every day. You'll hear from industry experts including Monica Long, SVP, marketing and communications at Ripple, Felicia Kaban, senior manager, live events at Johnson and Johnson and Kevin Schwoer, senior events manager at Verizon Media on tips and strategies they've uncovered as they navigate this new normal.

Trend #2: Now's the Time to Develop Your Future Playbook
With COVID uprooting the standard for live events, companies have quickly pivoted to developing accommodating playbooks for businesses and consumers about new protocols, tips and ideas for virtual and hybrid events. Adaptation is a key discussion point in all of this year's sessions. To learn about how to produce hybrid event playbooks and plan for future events, attend Cisco's podcast, where Alex Sapiz, their VP of global events, will cover how Cisco is adapting to the new normal and planning events through uncertain times. (10:30 a.m Monday)

With the blueprint of hybrid event planning being drafted for 2021, join Tracey Shechtman, American Express's VP of global experiences + brand partnerships, in a candid podcast about trends, predictions and what challenges lay ahead for the events industry. (10:30 a.m Wednesday)
Trend #3: Don't Lose Focus on What's Important
In recent months, many of us have become distracted with focusing on how the industry is going to adjust and recover from the pandemic which still plagues this country. However, there's an equally important discussion still happening. Diversity and inclusion remains a priority amongst all industries, and brands should not lose focus on shaping their workplace to be a better, more welcoming space. Lori Ann Pope, Facebook's head of event marketing, and Taylor Nguyen, Google Cloud's head of experiences, will answer tough questions regarding what diversity, inclusion and equality should look like, and an action plan for how companies can achieve this standard during their respective panels. (Google: 4:30 p.m Monday, Facebook: 11:30 a.m. Thursday)
Click here to view the full agenda.