4 Ways to Foster Digital Engagement During Internal Employee Events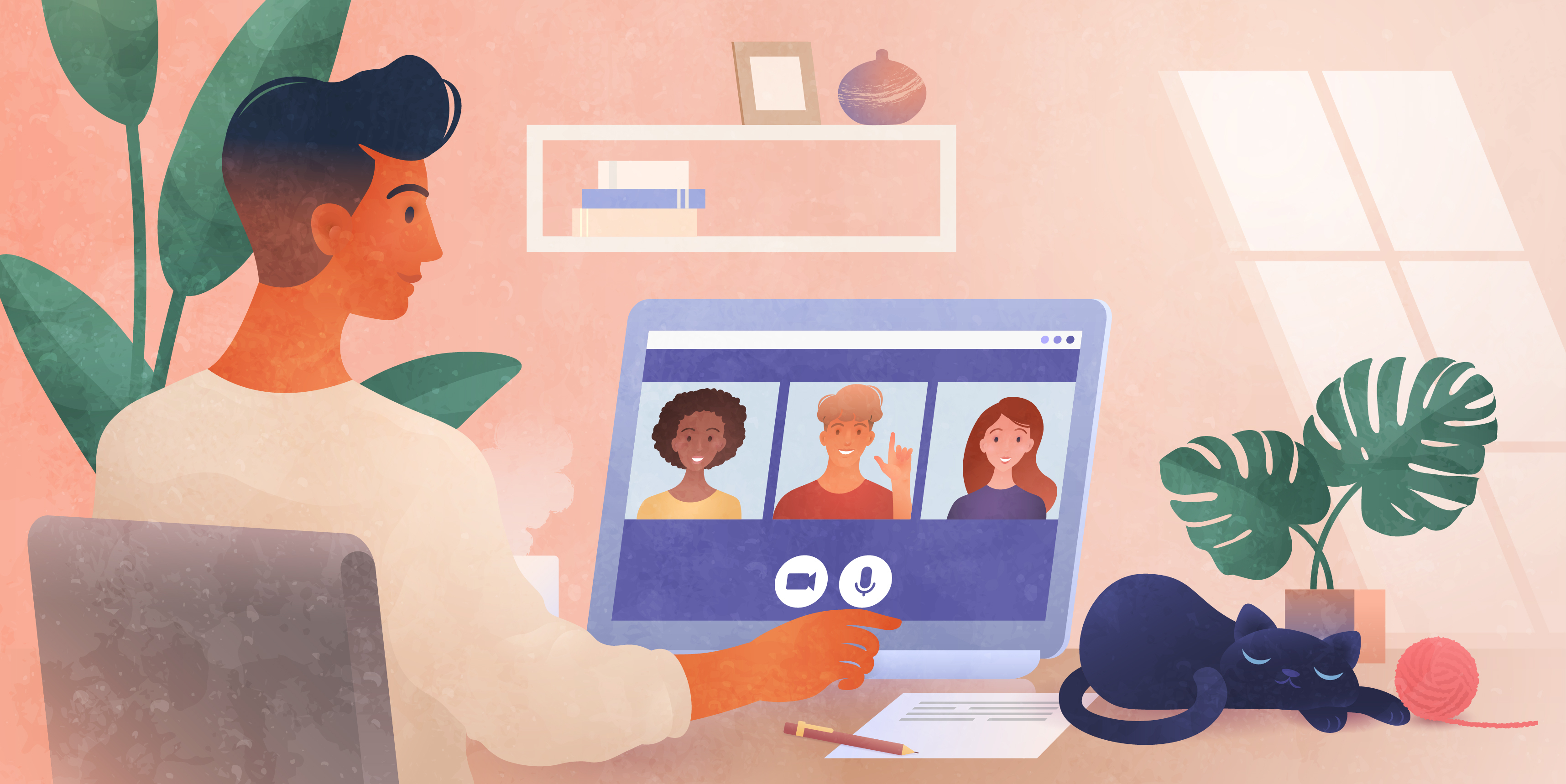 As social distancing measures continue into 2021, organizations of all sizes and industries are continuing to embrace a virtual work model. In the early days of the pandemic, many companies focused on driving virtual-work productivity, but now that employees are settling into this new normal, the focus is shifting yet again – this time to digital engagement.
Organizations recognize the need to engage with their teams and foster a thriving work culture, but tactics that may have worked successfully in an in-person office environment are falling short in the digital landscape.
This shift begs the question: How can organizations keep their employees engaged and their culture thriving in a virtual environment?
While the past year has certainly been filled with challenges, digital engagement should not be one of them. In fact, our team has identified several tools to help your organization stay engaged without losing the authentic connection.
1. Say Yes to Virtual Photo Booths
As simple as they are, people love photo booths. Not only do photo booths provide a low-barrier way to create memorable moments at events, they can also be a lot of fun.
Although in-person events may be on hold for the time being, photo booths don't have to be. In fact, photo booths and GIF booths have evolved with today's digital climate and can now be incorporated into virtual events, as well as during communication campaigns to engage your employees.
Using augmented reality, virtual photo booths can now incorporate branded frames, virtual props, and face recognition technology. Employees can take memorable photos from the safety of their own homes, as well as share their creations with others on the team. In addition, virtual photo booths can go a step further by providing reports and analytics to the organization, which is an important value-add to any communication strategy.
2. Focus on Online Breakout Sessions
Gone are the days of in-person conference room breakout sessions, but that doesn't mean breakouts should be a thing of the past. In fact, these types of creative virtual strategies can add a layer of unexpected engagement among employees.
One idea? Speed networking via a digital platform. This tactic ensures that the little time your breakout attendees have with each other is productive – not monotonous. For example, the breakout could start with groups of 2-3 team members answering various prompts for a short duration. After the breakout, the entire team gets back together virtually to share highlights, thoughts, or best practices learned from chatting with a smaller group.
The strict time limit encourages productive conversations and alleviates awkward silences while helping team members meet a lot of their colleagues. Additionally, the host's prompts could drive a wide range of topics from fun facts to business best practices.
3. Help Employees Form Authentic Connections Virtually
Happy hours and online hangouts have seen some traction over the past year, but without a strong game plan, these get-togethers can quickly fizzle. To avoid employee burnout, organizations should create virtual experiences that provide attendees with opportunities to form authentic connections.
For instance, try hosting several small social events around topics employees are passionate about. Invite a local chef for a queso-making demo, host an online yoga class, or plan a virtual wine-tasting with a local sommelier. By focusing on smaller groups, employees have the opportunity to connect with others who share their interests. Plus, by arranging a virtual class or activity, organizations can support local businesses that might be struggling in the current climate.
4. Bring It All Together
Although your team isn't able to meet in person, they shouldn't lose the ability to connect with one another. As everyone becomes more comfortable working in a virtual environment, it is more important than ever to find ways to strengthen company culture and foster digital engagement.
Every day, we work with our clients to strengthen their communication, community, and collaboration. For more information about enhancing digital engagement within your organization, send us a note.