Guest Spotlight: Q&A With Leader of Braven's Chicago Market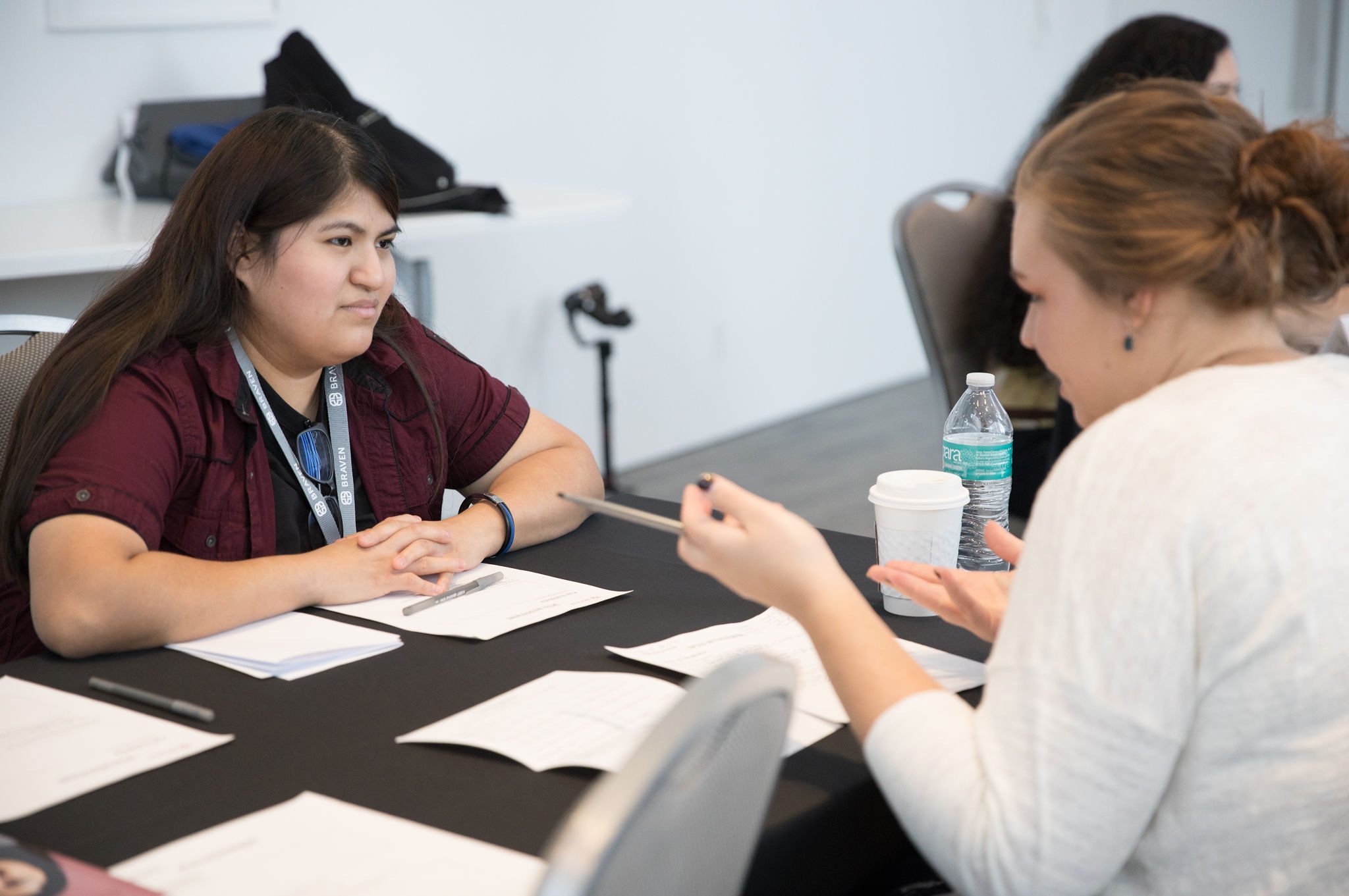 With back-to-school season upon us and many Kindle kids adopting the new virtual format, our team saw an opportunity to connect with the local community to understand how the pandemic has affected students and how the local community of businesses and individuals can help. Braven, a national non-profit organization that works with first-generation college students on their path to a strong first job, has played an integral role in supporting younger generations who may not have access to resources other students have. For the past few years, Kindle has partnered with Braven to provide mentorship opportunities to their students and help support their goal of putting more students on a path to upward economic mobility.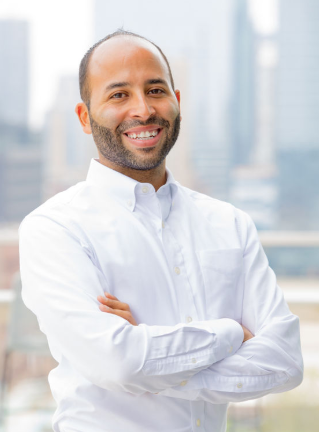 We virtually sat down with Jonathan Chaparro, a Chicago native and the leader of Braven's Chicago market, to ask him a few questions about his role, Braven's mission, the impact of COVID on students and families in Chicago, and how we can play a role in empowering the next generation of leaders.
Kindle: Can you tell us a little bit about yourself and how you ended up in your role at Braven?
Jonathan: Chicago is home. I grew up in the southwest side of the city in the Little Village and Pilsen neighborhoods; both of which are working-class communities. After graduating from the University of Iowa, I joined Teach For America and taught in Chicago's Austin neighborhood where I realized that many of the inequities I had encountered growing up were not at all unique to me, but instead were part of a broader systemic problem tied to race and class.
I joined Braven, a national nonprofit, and launched the Chicago region after working in talent, strategy, operations, and program design for a range of nonprofit and corporate organizations. Working at Braven has perfectly blended all of my personal and professional experiences to date. At Braven, we work to equip first-generation and low-income college students with the mindsets, skills, experiences, and networks to land strong first jobs. We do this by developing shared value partnerships with higher education institutions and employers. On the employer front, I help business leaders align their talent strategies to ensure employees are prepared to lead and manage in a diverse, ever-changing workforce.
Kindle: How has Braven dealt with the impact of COVID over the past 6 months? What impact or changes has your organization seen? How has it affected your students and mentees?
Jonathan: Innovation has always been central to our work both locally and nationally. It is embedded in the way we approach all of our work at Braven and it very much fuels my own leadership style. This particular moment in time has called for us to focus on the principles of lean innovation in order to meet the unique challenges facing our most important stakeholders: the students whom we serve.
Thankfully, technology has been an integral part of our core offering: Braven's Leadership and Career Accelerator for college students. The Accelerator is a credit-bearing and semester-long leadership and career bootcamp. Eighty percent of the course content has always been provided online. Like many organizations, we made the difficult decision to pivot the entirety of our programmatic offerings to a fully virtual format. We spent the latter part of March moving what were traditionally in-person experiences onto digital platforms and worked with our network of employer partners and volunteers to ensure that students would continue to have access to the same opportunities they would have otherwise received pre-pandemic.
Our ability to scale while remaining nimble allowed us to rise to the occasion and not only continue our core program operations but to also launch an entirely new product, the Braven Career Booster, which is specifically targeted to recent college graduates facing a completely different job market than the one they anticipated entering. In all of these efforts, we have seen the importance of fostering community and connectivity. At the most basic level, this has meant working to ensure that students have the technology they need to access our learning platform and at a higher level, it has meant designing virtual learning experiences rooted in empathy and with an eye toward excellent user experiences.
Kindle: In addition to the pandemic, there's also been the large movement to fight racial injustices and a spotlight on the Black Lives Matter movement. How has this impacted your mentees and what is Braven doing to support those communities?
Jonathan: Braven's work centers around the fight for equality of opportunity and economic justice. Our students know all too well the experience of being seen and treated through the lens of stereotypes. In our work, however, we are constantly reminded of the resilience of our students who continue to defeat the challenges stacked against them.
We empower our students with the confidence and skills to use their voice to advocate for themselves and fight against the injustices the Black community faces every day. We encourage them to use their story and their assets – as a person, leader, and advocate for others. At the same time, we engage at the systems level, working with both higher ed and the employer community to reshape the education and economic systems that fuel upward economic mobility and high-quality human rights outcomes. Our students, their families, and communities, deserve a more just America in every way—and it's up to us to be a part of the solution to create it.
Kindle: What advice do you have for a company who's hiring entry-level talent?
Jonathan: Look for talent in places well beyond your comfort zone. There is so much untapped talent out there but unfortunately, we place a high premium on educational pedigree (where someone went to school) not realizing that there are thousands of students that are doing everything right (i.e. persisting in college) but aren't sitting in our country's most elite schools.
I also encourage companies that are hiring entry-level talent to be intentional in building a positive, welcoming culture when onboarding their newest hires. Build and maintain a culture that actively ensures psychological safety for all; a culture that fosters the presence of individual voice and the absence of fear. If you do that, your entry level talent will feel seen, empowered, and valued and their contributions will be a testament to that.
Kindle: What are companies not getting right when it comes to diversity and inclusion? What changes have you seen recently that are on the right path?
Jonathan: D&I shouldn't just live in the world of human resources. D&I is a muscle that needs to be flexed across the entirety of an organization. This begins with every senior-most leader aligning what they say and what they do with a business strategy rooted in diversity, equity, and inclusion; a strategy that goes well beyond hiring and employee resource groups. Business leaders need to be accountable to driving substantive, structural change. Two colleagues of mine started The Brave Space which provides business leaders with both virtual and in-person spaces for thought-provoking dialogue and strategizing that leads to meaningful connections and actionable steps. It's been incredible to see this group grow tremendously as more individuals are recognizing that everyone truly does have an active role to play in nurturing inclusive spaces.
Kindle: The events industry has historically not been very diverse. What advice do you have for the industry as a whole to start taking steps to do better in that realm?
Jonathan: Progress won't come without discomfort. Industries, including the events industry, need to rethink their recruitment, hiring, and management practices and understand that just like anything else in life, when you are moving away from the familiar or needing to flex a new or different muscle, it can be incredibly challenging. One of our board members goes as far as to say that true learning can feel outright painful at times. Industries also have to recognize that the micro and macro are inextricably connected. It really does start at the individual level. Industries will not become diverse if the individuals within those industries don't intentionally build diverse personal networks. Individuals need to take a hard look at their own networks and work to foster relationships across lines of racial and ethnic difference. If your own network of friendships is not diverse, then you have some work to do.
Kindle: Is there anything the community can do to help students during this isolated time, especially when it comes to schooling and gaining the real-world experience they're looking for?
Jonathan: Here are some things you can do to support students as they prepare to graduate and enter into the workforce:
Leverage creative platforms to rethink experiences like internships during this highly virtual environment. One of my favorite resources for talent managers is Parker Dewey as it allows hiring managers to test drive entry level talent while providing diverse college students with virtual micro-internships that are career accelerating.
Play a role in mentoring students. So many incredible organizations, including Braven, are providing remote mentoring experiences. At Braven, you can volunteer to serve as a Leadership Coach to mentor and lead a diverse group of Gen Z-ers as they learn about the skills needed to transition from college to career.
Kindle: For any young adults who don't know about your program, how can they find you and what can they do to get involved?
Braven: Those looking to get involved with Braven, can learn more about our volunteer opportunities, including being a Leadership Coach or Professional Mentor here.