Trends to Expect at the 2021 Experiential Marketing Summit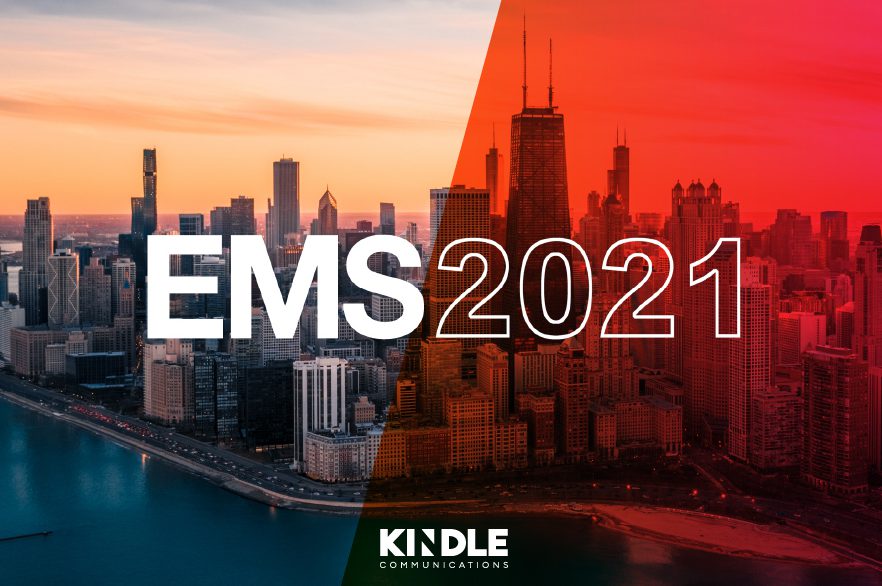 After almost two years, the events community is finally gathering in person for the Experiential Marketing Summit. As one of the world's largest industry conferences, this year's EMS kicks off October 5 at McCormick Place in Chicago. Most notable is the speaker lineup—with over 50 speakers from industry-leading brands—discussing topics from navigating the return to live events to engaging ever-evolving audiences.

With over 60 sessions to choose from across three days, it can be hard to decide how to make the most of your time. As attendees ourselves, we've analyzed the agenda and identified three trending topics you can expect to see at the summit. To help you create your own customized experience, check out our recommendations on the must-see sessions to attend:

Learning From the Past to Inform The New Future
The return to live events is going to be an extensive topic at this year's conference. We can expect each brand to dissect their lessons from the last year and introduce their plan to tackle the future of events and their "new normal."

Tune into Thursday's (October 7) opening keynote at 9:00 am to hear one of the most prolific experiential brands tackle this topic. Join Cisco's Alex Sapiz as she shares her perspective from the past year—and predictions for the year ahead—including the tech company's game-plan to return to live events.
Collaborating to (Once Again) Navigate the New Normal
Last year, we were forced to pivot to a completely virtual world. Now that brands are beginning their return to live engagements, we are yet again faced with navigating a new normal. The conference brings many collaborative discussions through EMS Dream Team Panels and a Women in Events Panel to help illustrate how industry-leading brands such as McDonald's, YouTube, Dell, Liberty Mutual and Mohawk Industries are evolving their event strategy to look ahead. 

Each panel will take a deep dive into each brand's sales conferences, internal events, trade shows and user conferences for a closer look at how they succeed—and what tips and strategies they have to share as they navigate the new normal. We recommend the following panels:

The first Dream Team Panel is Wednesday (October 6) at 11:00 am, where you can hear from Liberty Mutual, YouTube and Caterpillar Inc.
The second session follows immediately after at 11:45 am, where you can catch Google, Walmart and Mohawk Industries.
Next is the Women in Events Panel discussion, featuring honorees from the 2020 Women in Events program. Panelists will be discussing the challenges of the past year and where they plan to go in the future. You can catch the Women in Events Panel on Thursday (October 7) at 11:00 am to hear from McDonald's, Citi and Chaco.
Going Beyond the Hybrid Buzzword
As we navigate our new normal, we are finding that the idea of hybrid events is much more than just throwing a traditional live experience on a screen. We must guarantee that the live, in-person experience evolves to fit attendees' new needs for a successful hybrid event. The remote extension provides just as meaningful, purposeful experiences as if they were in-person. This year, hear from Bryan Mizelle from Walmart as he shares Three Keys to a Success Hybrid Event. The session is designed to help inform your hybrid event strategy, and we've deemed it a can't miss session. Tune in on Wednesday (October 6) at 2:30 pm.