Becca Lyon joins Kindle as Vice President, Marketing Strategy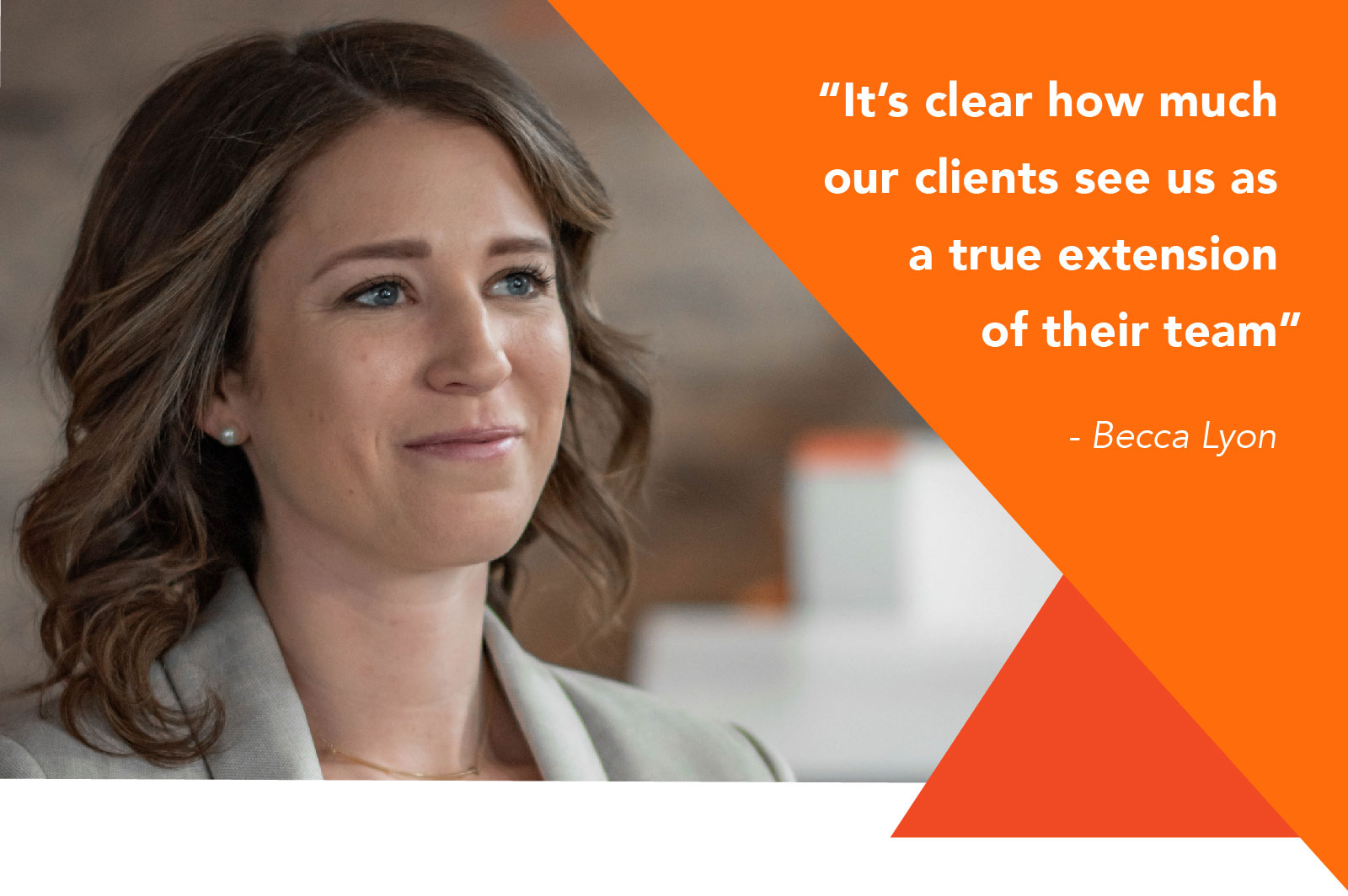 Kindle Communications, a leader in live events, corporate communications and digital solutions, has announced the recent addition of Becca Lyon as Vice President, Marketing Strategy.
Kindle has been a leader in internal communications for over 15 years with sustained year-over-year growth, which we have built on providing innovative and strategic solutions to our clients…some who've partnered with us over a decade," said Kevin Harrell, Partner of Kindle Communications. "Becca will help us evolve our growth strategy by broadening our reach through targeted and amplified marketing efforts. We are thrilled to take our business to the next level with the addition of Becca leading our marketing team!"
Lyon will provide strategic oversight on Kindle's marketing to new and existing clients, with the goal of developing meaningful and targeted marketing tactics that effectively drive new business to the agency.
"Becca offers the strategic, expertise-based leadership we need," Harrell said. "We are thrilled Becca has joined us in a role that will bring Kindle to the business world in new ways."
Lyon comes to Kindle with 7+ years in the experiential, events and automotive industries. She's concepted and managed strategic marketing campaigns and events for notable brands including Samsung, Target, Intuit, Hilton Worldwide, Ferrari, Maserati and GSV.
"It's clear how much our clients see us as more than an agency partner, but a true extension of their team," Lyon said. "Because of who this company is and how deeply they connect with their client-partners, Kindle is the type of brand that's a marketer's dream."