Carla Rytell-Volling joins Kindle as SVP Client Strategy & Business Development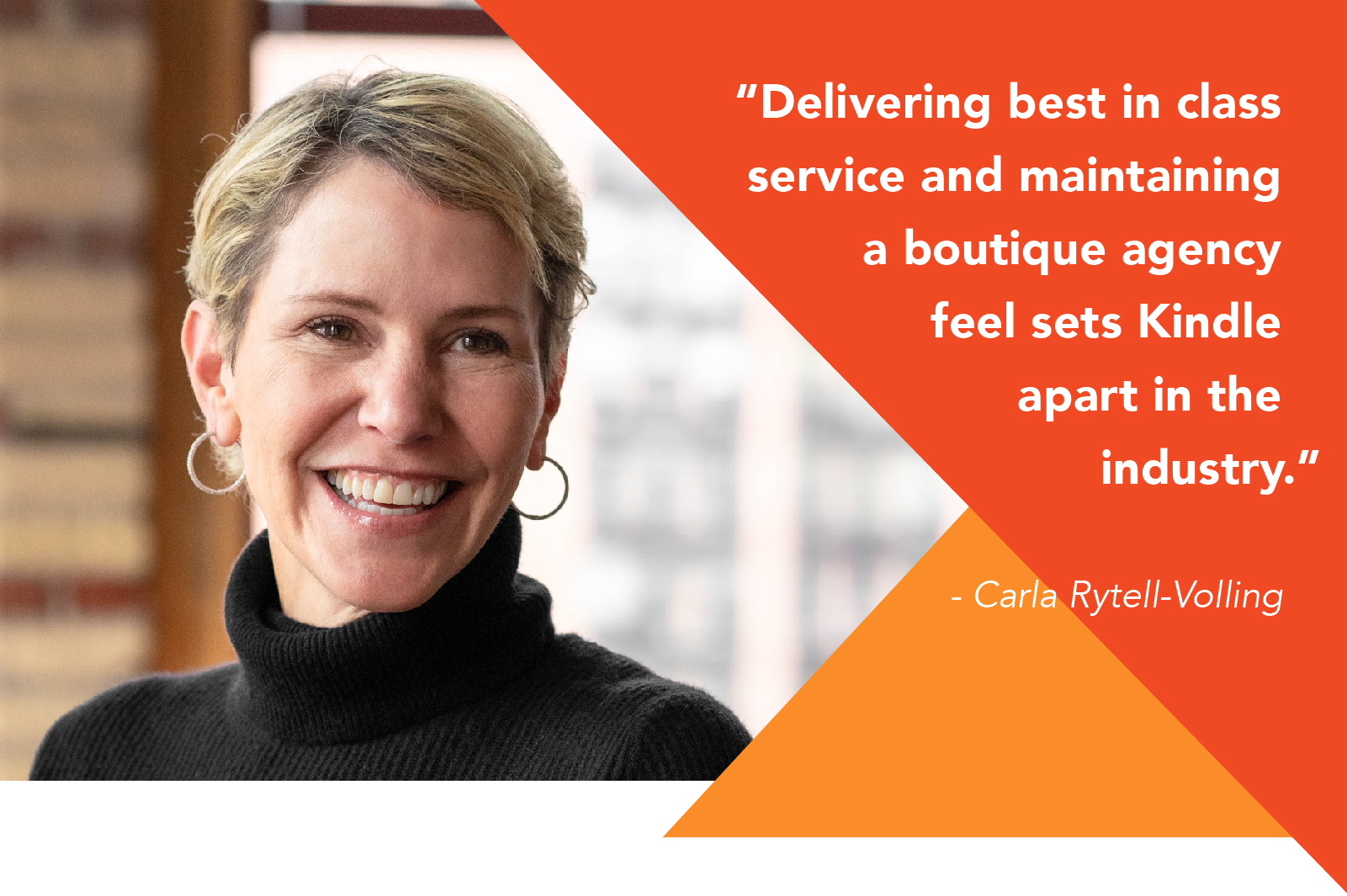 Kindle Communications, a leader in live events, corporate communications and digital solutions, has announced the recent addition of Carla Rytell-Volling as Senior Vice President, Client Strategy & Business Development.
"Carla's tenure in the communications industry, combined with an outstanding track record in client strategy, specifically in the pharmaceutical space, made her a powerful candidate for Kindle," said Colette May, Partner at Kindle Communications. "We are thrilled to have her join our team."
"The addition of Carla to the Kindle team is a strategic move that will enable us to grow our business and further position us as the go-to agency in the healthcare and tech space, while providing greater support and partnership to clients," May said. "Carla will focus primarily on client strategy and overseeing pharmaceutical and tech account growth and will collaborate with the broader client services team to continue nurturing the relationships of our current and new clients."
Volling comes to Kindle with 15+ years in the communications and events industry, and has always employed a hands-on approach, working within both the strategy and business development realms of agency accounts. Most recently, she served as co-owner of TANDEM and prior to that was Managing Partner at August Jackson. She excels at understanding her client's vision, challenges and goals, and draws upon her vast industry knowledge to create custom solutions that resonate and inspire their audiences to action.
"Kindle's strategic approach and strong partnerships with some of the world's leading brands made it a great match for me. Their ability to execute at such a large scale while still delivering best in class service and maintaining a boutique agency feel sets them apart in the industry. I'm thrilled to join such a talented team," said Volling.