Conferences Gaining Intelligence With RFID, BLE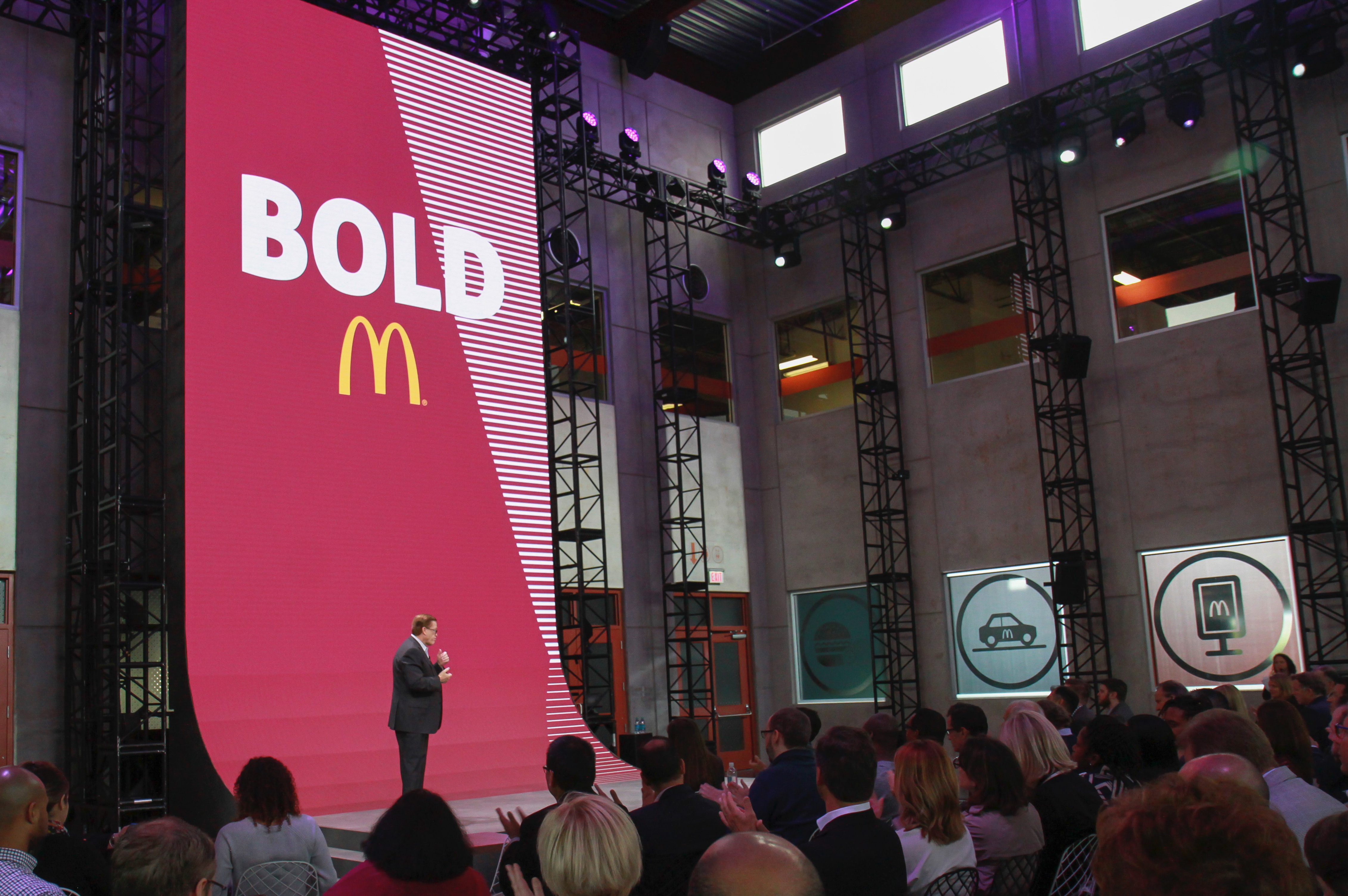 This article was originally published in RFID Journal.
As event managers leverage RFID and Bluetooth Low Energy (BLE) technologies to view and track the movements of attendees throughout conferences and expositions, they are finding ways to gain further intelligence enabling them to optimize experiences for visitors and exhibitors alike. The goal is to improve the experience guests have at conferences, boost engagement at those events and ultimately make conferences more profitable for those who manage them, as well as for those in attendance.
Digital solution providers offer a growing portfolio of systems, not only to help manage events for those attending them, but also to track the results—even to the point of understanding how much revenue was gained by attending companies, based on their presence at a conference.
Event managers are using BLE and RFID to optimize visitor and exhibitor experiences.
Conferences are collecting the data in a variety of ways, but RFID, BLE and Near Field Communication (NFC) technologies are at the forefront of automated data capture. Already, the technologies are being used to boost experiential and logistic services, says Alex Nuttall, the VP of digital strategy at digital solutions firm Kindle Communications. The company serves as a strategic communications agency and event production firm for corporations, working closely with technology providers that feed data to their systems.
Conferences, for instance, can utilize data regarding attendees' locations and activities to help guests navigate their way through the events. However, Nuttall notes, it goes further than that. For instance, if an individual were wearing or carrying an RFID badge, his or her location would often be captured, both historically and in real time. That person could then, for example, view his or her location while visiting a large screen or projector, by tapping his or her badge near a reader. The individual's agenda could be linked to that location, so that the screen could display where he or she was scheduled to be next, along with a map to that area.
The system could be further personalized, based on a user's previous activities and attendance, to display a message—for instance, "Hey John, welcome back! Here are some sessions you might be interested in." Or it could indicate other companies an attendee might want to look into.
By the end of the day, the system could capture data indicating where an attendee had been throughout the event. He or she could then view the booths visited, along with the sessions attended. That information could be provided in a simple, digestible report rather than as a unique message for each booth or session that might be sent to encourage follow-up.
"If I'm going to a trade show and I talk to 50 companies, I don't want 50 emails, so instead I could get the experience of my day consolidated," Nuttall explains. "That could consist of a daily digest of all the people I networked with, next to photos from the event, session recordings" or power points from presentations, all delivered in a single email or on a webpage consolidating the day's activities. "You get just so much more data with RFID," he states.
The location-based data can also benefit exhibitors, enabling them not only to view who has visited their booth, but also to access analytic data regarding traffic to their site. This could indicate, for instance, that their booth is particularly popular. As RFID and other automated technologies proliferate, however, conferences and expos do much more with the information than providing experiential data or exhibitor heat-maps of popularity. For instance, by collecting the identities and movements of each guest, event managers can start building what Nuttall says could be a robust attendee portrait, in order to help define how the managers might plan future experiences for similar attendees.
Traditionally, attendees often fill out surveys to provide a few details about themselves, such as the type of business of which they are members, their expectations and their follow-up impressions. With the greater amount of collected data, however, guests can be filtered down to personas for more specific categories than simply buyers or sellers, for instance. With the proper technology, in fact, a conference can create a persona that would include an individual's interests, along with how much time he or she focuses on specific types of presentations or visits particular types of booths.
A step further in big-data management, Nuttall reports, is to follow the business trends for attendees after they leave a show. "At Kindle, we're seeing more focus on longevity and ROI," he states. According to Nuttall, this could become a platform in 2019 or later.
McDonald's Worldwide has been using BLE beacons to identify the movements of attendees at its annual conference. The latest convention, held in April 2018, featured 15,000 McDonald's owner-operators, employees, agencies and suppliers from 199 countries. Kindle Communications' services have been creating a persona for each individual attending the events.
In this case, Kindle created a persona for each visitor ahead of the conference, based on how many worldwide conventions that person had been to, as well as his or her interests. Kindle then examined all of the amassed data following the show, such as business trends and changes for companies.
McDonald's uses BLE beacons to identify guests' movements at its annual conference.
The long-term trends research helps McDonald's to provide incentives for companies to return. "We made some meaningful conclusions," Nuttall says, by comparing event attendance, BLE data and business trends following the show. "Most of the interactions we were collecting were related to the [McDonald's Worldwide] app and what they posted or talked about," he states, "but the beacons were back-up for us."
The data can provide the ability to score attendees based on their engagement, including how many videos they watched, the booths they visited and the people to which they spoke. During the next few years, Nuttall predicts, conferences will be able to be much more intelligent about what they provide to attendees, and how to market to future guests and exhibitors.
RFID and BLE technologies help to paint the bigger picture for all intelligence trends, Nuttall reports. "RFID's role in these efforts is in automatically capturing the data that they use to make meaningful conclusions that lead to an action." He adds, "I can't imagine people are going to continue with paper badges and QR code, given the seamless options RIFD provides. It always comes down to budget and approach."