Creative Fuel Showdown: Coffee vs. Beer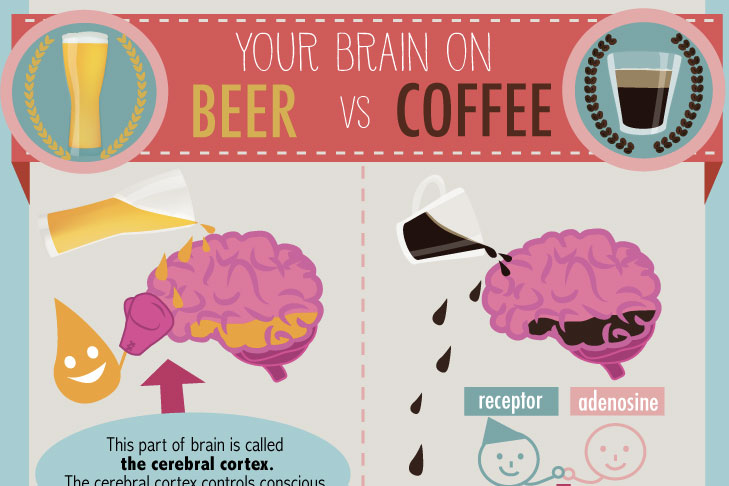 The quest for innovative ideas and novel creative solutions never stops at Kindle. It's not uncommon to find a group of Kindlers scribbling madly on a whiteboard at 8am…or chatting animatedly about work well past sundown. We thrive on creativity and turning our ideas into reality.
While coffee is our brain fuel of choice in the morning, it's not uncommon for us to crack open a beer at the end of the day. When used correctly, both coffee and beer can help kickstart the brain to produce creative results.
Ryoko Iwata, author of the highly-caffeinated blog, I love Coffee, shares that while coffee is best for a highly focused execution of an idea, a bottle or two of beer may actually lead to more creative ideas during initial brainstorming.
Her beautifully designed infographic shows how each beverage affects the brain and how they can both be used for successful results!
Prints of this infographic poster are available at:
www.etsy.com/se-en/listing/170697145/your-brain-on-beer-vs-coffee-large