Experiential Gifting: The Story Behind This Year's Caramel Apple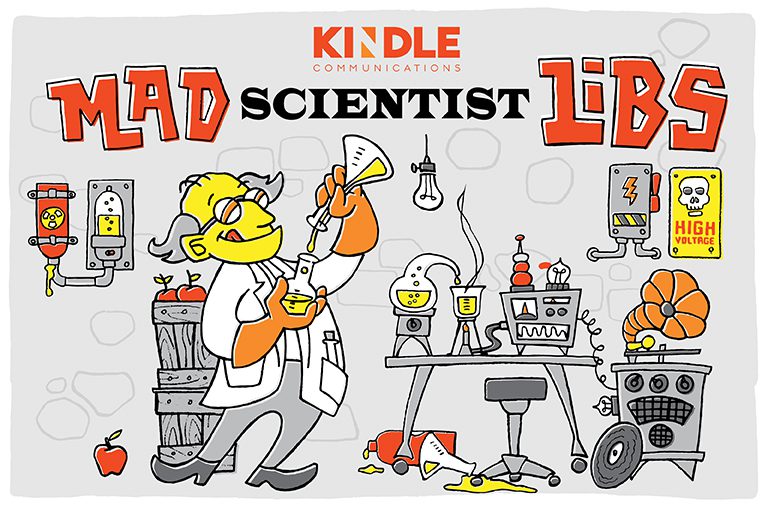 At Kindle Communications, lying at the center of all we do is our clients. Without them, we wouldn't be the 60+ person-strong agency that we are today, executing experiences and communications plans for Fortune 500 brands and ever growing. They push us to innovate, evolve and be ahead of the game when it comes to creative ideas. And for those who know us, know we don't follow the pack when it comes to both big and small ideas, from setting industry standards and concepting creative strategies all the way down to the holiday gift we provide to these beloved clients every year.
The idea of a 'holiday gift' is commonly associated with those long-time customs of providing something special for those special someones around the holiday season. But we took the idea in a different direction, looking to avoid traditional standards. When we set out to come up with a fun, creative idea that delivered thanks to our clients and created a meaningful, and memorable touchpoint, the holidays that seem to go amiss came to mind; St. Patrick's Day, 4th of July, or our favorite – Halloween. With its synonymous orange branding, it was the perfect holiday for Kindle to sync up with.
For the past few years, Kindle has been delivering a classic fall staple to our clients as a token of thanks – the caramel apple. It's brought smiles to our faces in our youth, and to this day still brings a spark of joy to us now adults. Each year, we've partnered with local small-business The Fudge Pot, located in the heart of Chicago's Old Town neighborhood. Paired with the apple is a custom designed creative Kindle message, donning themes like spooky cats saying, "We love bringing sweet solutions to your door." Or friendly ghosts and mummies sharing, "It's a treat to work together!" But like most, we're always pushing ourselves to be bigger and bolder, which is why this year our creative concept evolved into an interactive game, complete with engaging participation and a mad scientist theme.

There was no question we had to tap into our very own Art Director, John Havemann, to develop the creative. With an impressive background in advertising and a passion for sketching, he was up for the task. For the messaging, Kindle's Creative Director and resident comedian Matt Paro was fit for the job. Combine the two and a fun, laughable caramel apple message emerged. Drawing inspiration from the 'mad scientist' theme, the creative features fun colors, designs, characters and playfulness while the messaging evolved into a participatory madlib, bringing an element of storytelling and comedy to the table. And the 'Mad Scientist Lib' was born.
And the gift truly was an agency effort; Kindlers from multiple departments convened to scroll the Mad Scientist Libs and placed into test tubes to be tied to apples and delivered to their lucky recipients. Complete with fill in the blanks like your favorite scary movie, name of your home wifi and first musical artist seen in concert, responses have included 'The Nightmare on Elm Street', 'FBI Surveillance Van' and 'N'SYNC', to name a few.
We live for the thrill of flexing our creative muscles and engaging with our clients in fun, unique ways. Interested in creating your own Mad Scientist Lib? Download one here and share your results with us!