In the Field: Six Trends Emerging From Top Brands' Virtual Strategies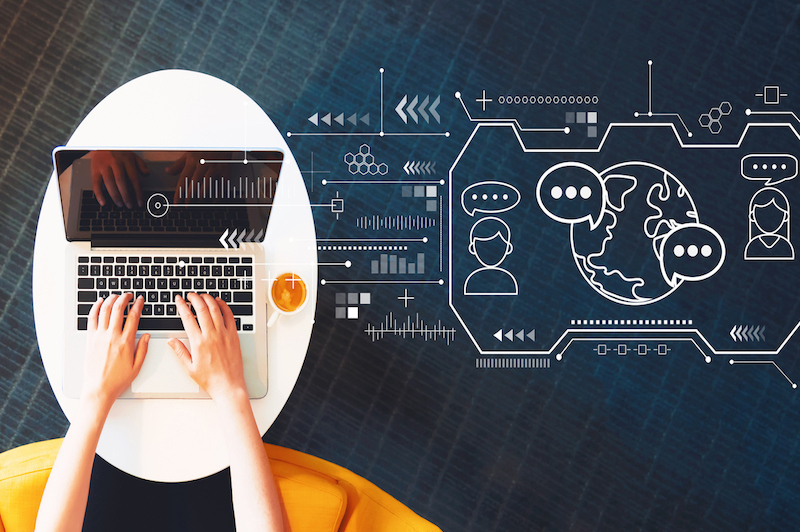 Now that we have begun to navigate this new norm, notable brands across the globe have been quickly shifting their strategies and concepting new approaches to connect with their target audience in different ways. The pivot has been quick, but as brands begin executing their shifted strategies and further explore this new way of experiential, there are some standout trends worth noting. Our new content series 'In the Field' rounds up the most recent tactics and best practices emerging from today's industry landscape.
Alleviate FOMO: Domopalooza
Virtual fun is ready for @domopalooza #DP20 & heard there was a slipper challenge to Chief @Domotalk Comms @juliekehoe from @joshjames or someone… well anyway – https://t.co/ZcM3JXUonJ mine are on and coffee ready! Anyone else? pic.twitter.com/msUlcevl1p

— Mark Smith (@marksmithvr) March 17, 2020
When attending a large conference or event, one of the first few things you receive upon entering is your swag. It's what creates a sense of connection and excitement for all attendees, and a take home gift that evokes a memory extending beyond the live experience. To pull through the virtual experience into the physical world, Domo executed 'door drops' to attendees containing curated, purposeful swag and supplies to amplify their at home Domopalooza experience. Included in the box were items tailored to the at-home viewing experience: Slippers, coffee grounds, a wireless stand-up power charger, cookies and a speaker to enhance the viewing experience.
Pro tip: Deliver curated attendee boxes, complete with purposeful swag and at-home items to elevate the virtual experience and provide a momento that's connected to the event.

Use a Choose Your Own Adventure Model: Adobe Summit
Understanding that attention spans and schedules are sporadic when your attendees are remote, Adobe Summit's virtual strategy included browse at your own pace content. Housed on a very organized, easy to navigate platform, this allowed attendees to choose their own adventure at the right time for them. The Adobe Summit platform is still live today, providing on-demand content for users to consume at any time, extending the reach and longevity of their event messaging and announcements.
Pro tip: Develop a virtual event platform that caters to all different types of viewers, allowing them to consume content on their own terms and choose what matters most to them.

Create a Digital Venue: Oktane20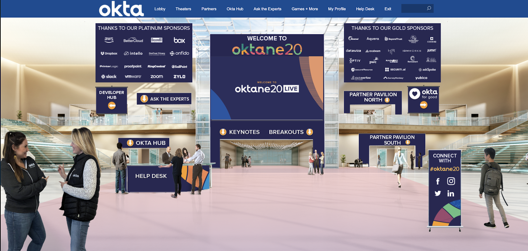 Oktane designed their platform with virtual exploration in mind, using event branding from what was to be their live event throughout their virtual platform. The Oktane virtual site housed areas for each of their event experiences, each customized to that specific space to simulate the feeling of walking through an event venue to be a part of the experience. Attendees were able to virtually explore spaces like the partner pavilion, where they could connect with Oktane sponsor partners, enter the general session room to watch keynote presentations (including one from Amy Poehler herself), go to breakout sessions, visit the help desk with questions and even connect with other attendees.
Pro tip: Treat your virtual platform like a digital venue to immerse your audience, simulate the live event experience and provide opportunities for partners and speakers to connect with the audience in a more organic way.

Give the Pivoted Experience A New Identity: Collision 2020
After making the decision to cancel their yearly conference and go virtual, Collision rebranded the experience to Collision From Home, leaning into the pivot and separating its new event from the original plan. Aside from a newly designed logo, they also infused the 'At Home' messaging into the event's boilerplate copy, using it to attract attendees from across the globe who normally wouldn't be able to attend the event, inviting them to join from their couches. The shift also came with an updated mobile and desktop app to support the new user experience, which helped customize around their needs and expectations. This redesigned platform featured networking functionality, in-app messaging and content suggestions powered by AI software.
Pro tip: It's not as seamless as transferring your live event strategy to virtual so don't treat it the same. Give your new experience its own identity, leaning into the change but facilitating recognition and adoption.

Break It Up Into Segments: Atlassian Summit
After hosting their official virtual Atlassian Remote Summit in early April, Atlassian recognized that there was greater opportunity in extending content from their Summit into segments, now dubbed the Atlassian Summit Webinar Series. The webinar series allows viewers to catch up on what they may have missed during the Remote Summit, explore all-new sessions from new speakers and take a deeper dive into new trends. By teasing the upcoming schedule and breaking it up into segments, Atlassian is accomodating to the different way attendees consume content virtually and capitalizing on a captive audience at home.
Pro Tip: Shift your content strategy to accommodate the nuances that come with virtual by doing shorter presentations and segmenting your content over an extended period of time.

Make it Really Digestible: Zendesk Relate
Brands that have begun testing out virtual experiences have started to learn one important thing: content built for the live space cannot directly translate to content for the virtual space. Virtually, attention spans are lower, distractions are higher and retention is as important as ever. Zendesk acknowledged this off the bat by launching Zendesk Relater, an on-demand global online event that showcases the best content squeezed into a virtual two-hour hangout. This was a massive cutback in length of time from their usual three-day conference format but acclimated to the times to make their content easily digestible and choosing the most important messages to deliver.
Pro Tip: Acknowledge what would work best for the goals of your brand and don't force fit your messaging into a template that doesn't make sense. Delivering quick, digestible content can have a positive impact when done right.