Music: Best of 2013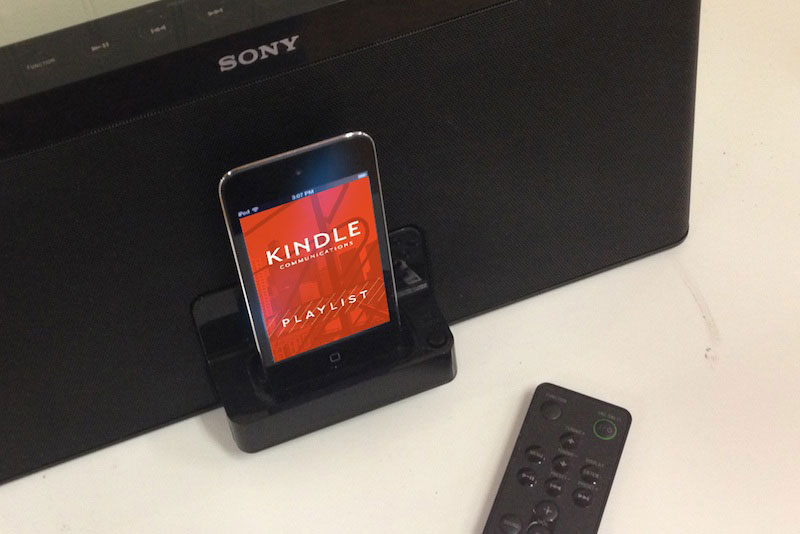 We're constantly sharing things at Kindle– ideas, jokes, pizza, cocktails, and especially music. With 100 Pandora stations loaded on the office iPod, there's always an interesting mix happening. On the days that are crazy and never seem to end– perhaps the Allen Toussaint or Fleet Foxes station. On the days where we need a little burst of energy and camaraderie– maybe the Hall & Oates or Robyn station. And of course, we wouldn't be Kindle without Madonna Friday!
I've become the unofficial music selector around the office and with good reason– I love sharing music from across the spectrum, but my big love is Indie Rock, Pop, and Electropop. These underdogs occasionally make it big, and deservedly so– they have the creativity, drive, and a love for sound.
So, in the Kindle spirit of sharing music, I give to you a list of some of my favorites from 2013. I hope you find a few gems!
1. Safe and Sound – Ryan Merchant, Sebouh Simonian
2. Plage – Crystal Fighters
3. Closer Than This – St. Lucia
4. Red Light District – Midi Matilda
5. Buzzcut Season – Lorde
6. Running If You Call My Name – Haim
7. Thunder Clatter – Wild Cub
8. San Narciso – Faded Paper Figures
9. Verona – Geographer
10. You Know Me – Air Traffic Controller
11. High School Lover – Cayucas
12. Little Numbers – BOY
13. Love Like This – Wild Belle
14. Things We Lost in the Fire – Bastille
15. Dreamers – Savoir Adore
16. Ramona – Night Beds
17. If So – Atlas Genius
18. Tale of You & Me – Wild Child