Pride: It's Part of Who We Are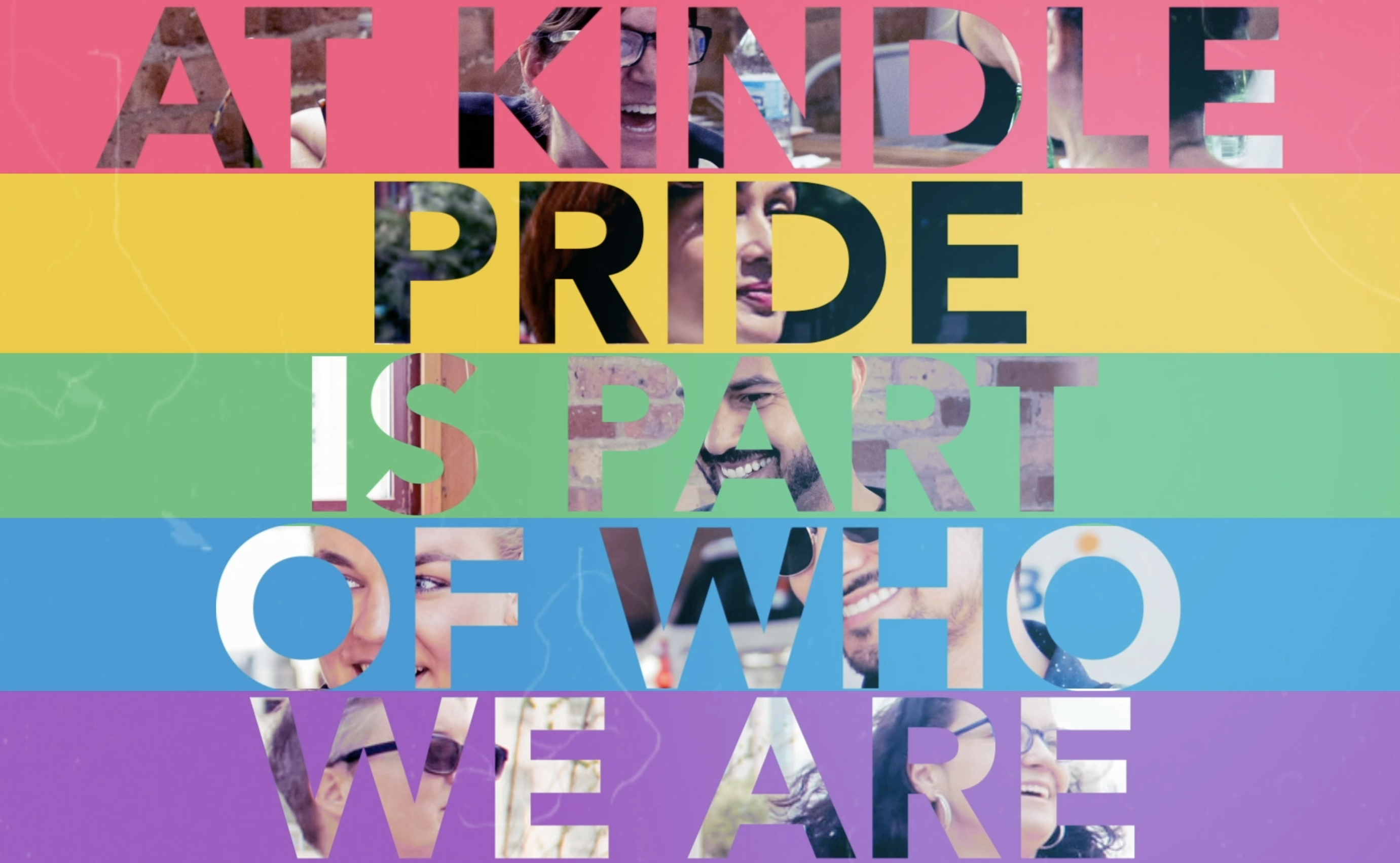 As a live events and communications company, it's important for us to foster an internal culture rooted in community, diversity and celebration of those who make up our business. The month of June is a very special time, especially in the city of Chicago, to come together to celebrate, support and bring greater awareness to the LGBTQ+ community. At Kindle, pride is part of who we are and present in all that we do. Each one of us makes up and represents a brand that supports the LGBTQ+ community – one that is constantly striving to create outstanding opportunities for all.
Each year, to show our support and celebrate the LGBTQ+ community during Pride month, we design a custom brand logo that overtakes our digital channels. This year's logo married the words PRIDE and KINDLE, which showcased the integration of the two, representing how seamless pride fits within our company culture.
To allow our Kindlers to celebrate together, we gathered for a night of Virtual Drag Bingo hosted by two of Chicago's very own drag queens, Alexis Bevel and Dixie Lynn Cartwright. They made us laugh the night away as Alexis called Bingo for a little good-natured competition among our Kin. Winners took home gift cards to local, LGBTQ+ owned restaurants and bars to support and immerse themselves into the community.
Throughout the month, we collected donations to help support The Trevor Project, the world's largest suicide prevention and crisis intervention organization for LGBTQ youth. Trevor provides free and confidential support via phone, chat, and text, as well as education, research, and advocacy to end suicide among LGBTQ youth. Together, our kin raised over $2,500 to support this very important cause!
We take great pride in all of our kin and encourage them to stand tall as the individuals they are, each having such a strong impact on our brand and on the world. We celebrate our differences this month especially and in all that we do because – it's part of who we are.