Kindle's New Toy: The GoPro Quadcopter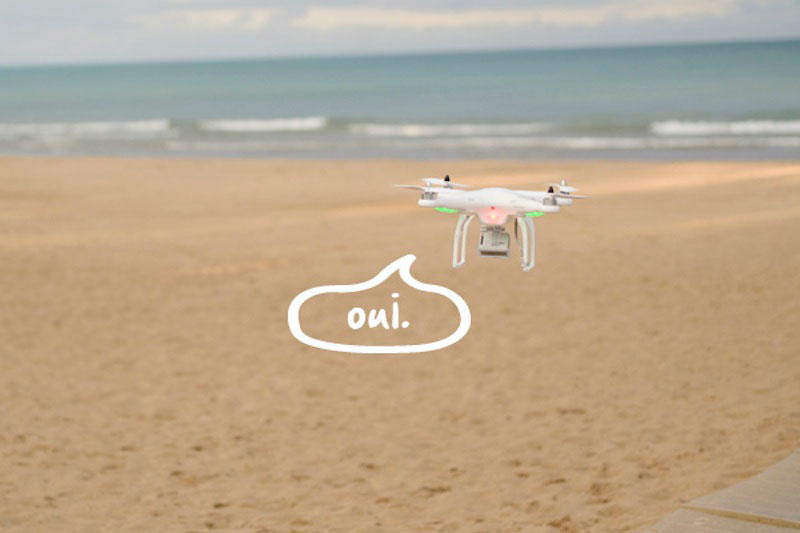 The first video that I, along with fellow Kindler and techie, Alex Nuttall, saw of the GoPro DJI Phantom had us hooked. We knew right away that Kindle had to have it, and we waited eagerly for its overnight Amazon delivery.
Fast-forward to five hours of YouTube tutorials on navigation, flight control and advanced GPS electronics later – and we had the whole team equally excited and terrified about the impending takeoff. The first flight was a mixture of pure joy and intense anxiety as everyone learned its limits – and our own.
We had our first ever Kindle Quadcopter, and we flew it until we used every ounce of battery.
The only thing more satisfying than flying it was seeing the footage. There's nothing quite like a POV shot from a machine hovering 100+ feet in the air next to office windows, over the EL tracks, and buzzing over the heads of people on the street. We started to see things differently. Suddenly an alley turned into a runway, a street a landing pad and, quite literally, the sky was the limit.
Of course, every toy is also a tool in disguise – right!? Well, that's how we justified this purchase anyway. In all honesty though, we're confident the Quadcopter will become a simple, and stunning, way to capture large groups of people all at once – at our meetings and beyond.
Picture an outdoor philanthropic event with1,400 people all working on a 15-acre campus. All seamlessly captured in a 30-second shot. Or, a walkathon where the shot moves from the feet of the first participant out to a bird's eye view of the entire organization filling up the streets. Pair that footage with the right clips and music, and suddenly the Quadcopter's capture is now the focal point of a closing video.
The possibilities for original footage are endless, and we're limited only by imagination (well that, and rain). We can't wait for the next flight.
In the meantime, feel free to check out some of the footage we used as inspiration: