Technology Trends of 2014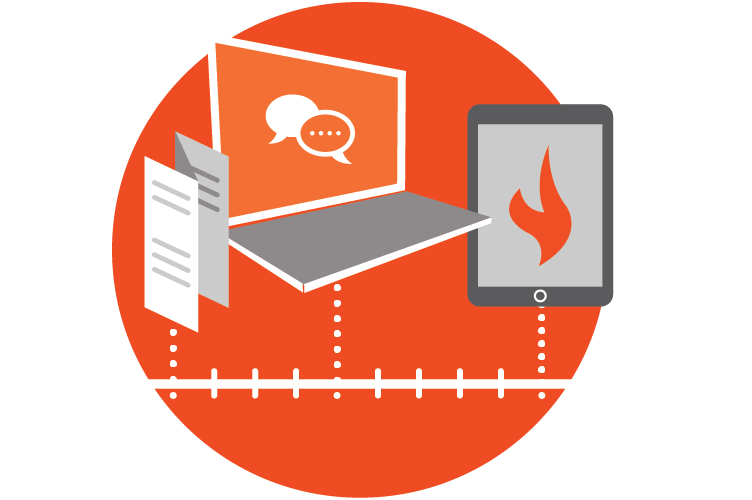 Looking back on 2014 and into 2015, there were a number of technology trends in the event business that will likely have a large influence on the attendee meeting experience in 2015 and beyond. Let's take a quick look at a couple of the hot topics going forward!
iBeacon and Location Aware App Features
We all know that every event has some kind of app now, and that attendees expect a technical resource and tool accompanying them every step of the way. One of the things that we're going to see used more frequently in 2015 is iBeacon and location-aware app features. In a nutshell, iBeacon and Bluetooth LE (BLE for short) are technologies that allow apps to deliver content, like a push notification or special message, based on a user's proximity to a "beacon." For example, a trade show booth could send an automatic thank you message as a push notification for users who visited their booth and stayed for more than a minute, or special content could be delivered if you were standing near an information kiosk looking at your app.
There are a LOT of possibilities here to deliver unique and individualized content to our users.
Mass Personalization
Speaking of individualization, event app and web development have started taking major cues from consumer-oriented technologies by making the experience more personal. Letting the user customize and personalize their experience, as well as delivering "automatic personalization" is becoming an important high-level trend. Letting users identify favorites, personalize agendas and find friends in a meeting social network are important parts of most apps now, and this trend is continuing into content delivery as well in the form of segmented news, push notifications and media. 
"Good Push"
Push notifications are wonderful. We love them. However, if we're not careful, our attendees won't love them! Practicing "Thoughtful Push" – meaning that we ensure the information we send is valuable and gives attendees a reason to keep subscribing – is incredibly important. Our Push Notification partner, Urban Airship, has a few things to say on the matter in their white paper here.