The Knockout Newsletter: Three Game-Changing Ways to Grab Your Audience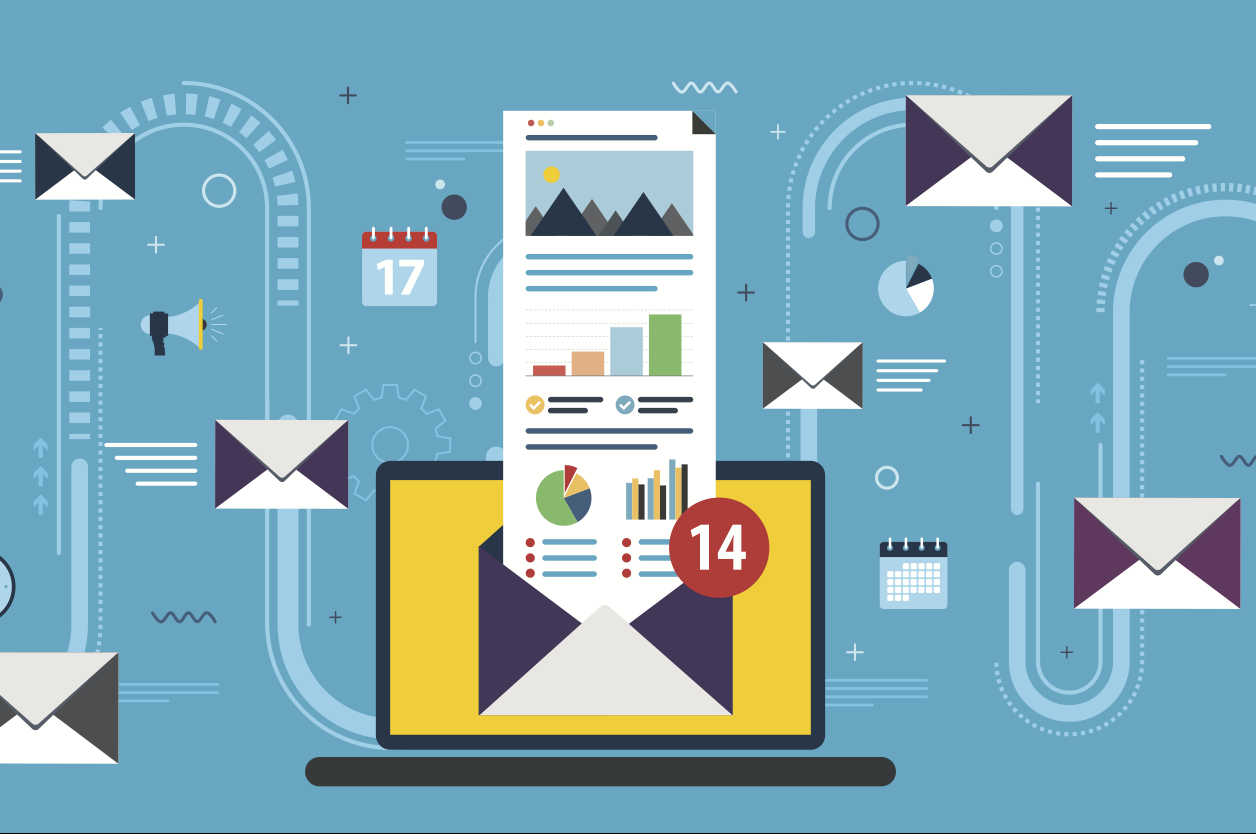 Inbox full. Unreads on overload. You know the feeling. The last thing anyone wants is another lengthy "must-read" newsletter, not even an internal audience—not even from their leaders.
Cardinal Rule: Even if your audience stands to benefit from regular communication, they still need to be sold because, once you're in their inbox, the competition for attention is fierce. We've uncovered ways to break the traditional newsletter format to improve open and read rates, getting content in front of readers every time.
Three Keys to Knockout Newsletters
Epic open and read rates are built on a simple foundation: solid content strategy, good design and subject lines that get you in the game. Build your newsletter accordingly, and success is yours.
1. Subject lines that sing
You may be in the business world, but don't be afraid to punch up your subject lines. You can't afford to miss the mark. Make them arresting, intriguing, funny or surprising. Your audience is internal, but they live in the external digital world, which operates under a sophisticated marketing mindset that demands you reel readers in from the start. Boldly push the boundaries of your organization's culture a bit and follow these four tips for subject line success:
Pose a question/prompt (positive-spin clickbait).
Use intriguing phrases, language and puns.
Incorporate emojis.
Sell the content.
2. Thoughtfully planned content
As in other aspects of your business, you'll want a roadmap. Define what you want to say now, next and over time to achieve your communications objectives, and in what format you want to say it. Let this be your guide for creating content:
Keep it snackable. Can you read it in a glance? Snackable.
Streamline and organize it into clearly identifiable sections your readers come to expect. Group content into recurring themes, if possible.
Feature intriguing headlines and eye-catching graphics.
Drive traffic to more in-depth articles or info on your company's intranet and other locations.
Craft your body copy for digital: use bold headlines, short sentences, bullets and links to more info.
3. Compelling and effective design
You can have the most riveting content ever to grace an inbox, but if you don't have a design that allows for assimilation of it, it's lost on your audience. Our digital design experts create newsletters that visually guide your readers through your content so that they take it all in. What we've seen work:
Try an open form design with flexible structure for evolving content.
Feature most timely/pertinent information at the top of each publication.
Stick to only two to three pieces of content.
Develop bold, meaningful icons for recurring topics.
If it suits your audience and objectives, incorporate vibrant photography featuring interesting imagery and real people.