Tips to Successfully Launch a Pharma Product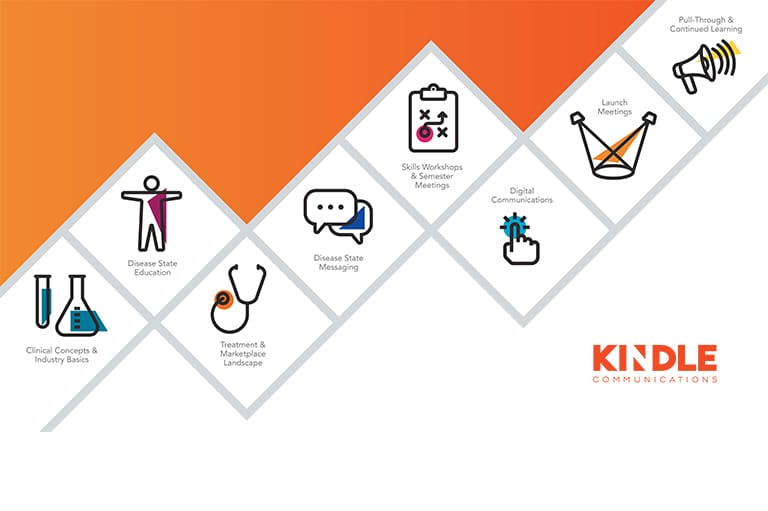 Launch is critical. A well-executed product launch catalyzes a chain of events that begins with energized, educated sales reps and ends with long-term revenue growth and increased market share. Not something to do halfway.
With over a decade of experience in launching pharmaceutical products for the commercial organizations that support them, three components stood out in some of the most successful product launches: Crystal-clear communications, thorough training and flawless event production. To ensure you get the right outcome for each launch, leverage the following tactics to enhance your strategy and approach.
Launch Communications
Clear, consistent messaging sets sales reps up to be confident, effective ambassadors of the new product. Before, during and after the launch event, sales reps who receive a thoughtful, clear cadence of communications that educate, motivate and sustain commitment to the patients this product serves are set up for the greatest success.
What's more, clients report that, when they set aside resources for pre-launch and post-launch communications, the entire launch is more successful, start to finish. Having everyone on the same page is vital throughout the launch period, not just during the launch meeting. And a great meeting includes clear and consistent messaging that sets up your reps to be effective and confident product ambassadors.
Training
The launch meeting mandate is to educate, motivate and certify sales reps to start selling the product as soon as it's approved and on the market. The process of training confident product ambassadors begins long before the launch meeting, as instructional designers get down to business collaborating with brand teams to understand the product, its key benefits, the customer landscape and the patient journey. The training is designed, the communication mobilized and then it's showtime.
Onsite, our training partners employ a variety of dynamic training methods to engage and energize reps around the product they'll be selling. From traditional learning environments to informal breakouts and from in-app knowledge testing to point-earning opportunities, we bring the most thorough approach, packaged in the latest tactics, to make learning both fun and effective.
Event Production
A launch is only as good as its execution. You can have all the best training and airtight communications, but if the experience is not extraordinary, it won't stick. Here are some of our ultimate tips on bringing it all together with a bang:
Make the opening session dynamic and memorable. Typically, sales reps receive a ton of training throughout the launch meeting, so they need to feel the adrenaline that a powerful opening day can deliver.
Plan energizing events and networking opportunities throughout the launch meeting to break up the training sessions, show that you appreciate your reps, and give them time to get to know their colleagues. Your support will help fuel their round-the-clock prep work and aid in future best practice-sharing to lead to greater success overall.
Wrap with a motivational and encouraging closing session that concludes with a strong call to action. The reps need to leave this launch meeting prepared to hit the ground running.
Each of these elements is critical to onboarding a salesforce and instilling confidence in each rep to sell with passion. Kindle knows how important live meetings, training and ongoing communications are to launch any product, especially in pharmaceutical products. Looking to enhance your launch strategy? Reach out to explore how we can help.