'Virtually' Missing the Point: Thinking Beyond the Single Touchpoint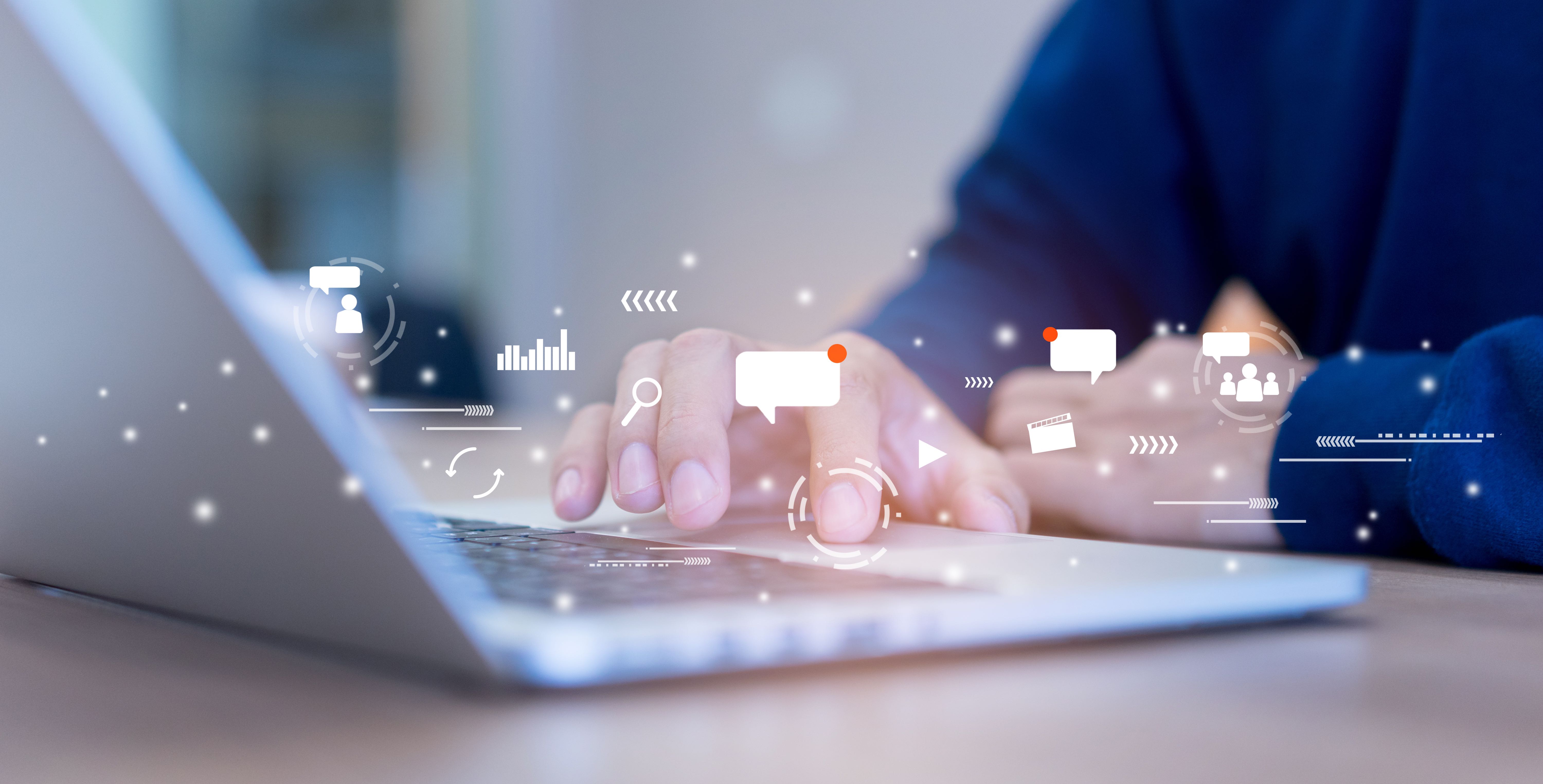 After spending months strategizing a creative, engaging and memorable live experience, it can be defeating to hear you need to pivot your event to a virtual setting. Nothing against virtual, but it just doesn't deliver that same je ne sais quoi that an in-person experience provides. In today's age of digital disruption, humans crave the one-on-one connection live events bring more than ever before, so to make a concentrated shift back to digital seems almost counterintuitive although necessary.
The news of live events shifting to virtual has flooded the industry, with notable companies like Domo, Microsoft and Adobe taking their massive conferences to the digital realm. But in the clamor and urgency of what became the live event exodus, brands must remember that a live event is part of a greater strategy, so simply replacing it with a virtual experience is not always the solution. With the withdrawal of the live setting comes the potential loss of exclusive opportunities to connect in an impactful way, deliver your message to a captive audience and provide the connections humans so eagerly desire. If you don't pause to acknowledge it's never about the single live experience in the first place, all that effort could be lost in translation. In reality, it's about communication and the strategy to bring it to life.
As we've learned in much of our work, long-term communication plans, complete with multiple varied touch points, have the ability to motivate and inspire an audience like never before. Instead of landing on a single touchpoint solution, take a moment to analyze the full impact of the removal of the live environment and develop a long-term communication plan that engages your audience over an extended period of time. The how and execution are the easy part, but the strategy and approach is what makes the ultimate difference. Here are five tips to help you effectively shift your strategy focused on communication for long-term success:
Keep the goals of your live experience at the epicenter
No matter the platform, the original goals of your live experience should not falter. Use these as the driving force behind developing your new strategy, keeping them top of mind as you ideate new solutions and tactics to engage your target audience. This will help you develop a long-term communication plan that's not just reactive to the times, but also keeps moving your business forward.
Identify your opportunities to connect
Just because you don't have a live platform does not mean you've lost your chance to connect with your audience. Assess all of the modes and mediums you've used to connect with this audience, whether it be through internal platforms, social media pages, email or existing communications. All of these can serve as outlets to deliver your content in familiar and effective ways.
Breakout your content and messaging into different formats
Assess the content you planned to deliver onstage at the live experience and break it out by priority, topic or interest level. Uncover which topics could be expanded upon or delivered in a unique format that extends the message. Content formats like podcasts, video, infographics, live streaming and gamification keep the communication timeline diverse and accommodates different consumption preferences. In partnership with one of our large pharmaceutical clients, instead of bringing their sales representatives together for a standard training meeting, we brought the training to them by producing unique live streamed seminars customized per region. Through creative storytelling and a play on nostalgia, the broadcasts included engaging competition and a playful storyline that captured audiences' attention and educated representatives in an effective and new way.
Develop a diverse, multi-touchpoint communications plan
Think big picture. An effective communication plan is in it for the long haul. Now that you're shifting focus, consider extending the length of your now virtual experience into a drawn out, multi-touchpoint campaign. Schedule communications, content and prompts for participation to go out at varied times to engage over a longer period. This provides the opportunity to dive deeper into topics, drive anticipation, be reactive to participation or questions, and increase the footprint of your brand's messaging.
Consider the tangible experiences
It's important to diversify your touch points to keep it fresh, engaging and fun. Throughout your communication plan, include tangible elements like event swag, action journals or other physical elements that enhance the experience of your remote attendees. By using the element of surprise and delight through these tangible experiences, you intermix an element that's not only a useful resource, but memorable far beyond the event.
Interested in learning more about how we bring long-term communication plans to life for our clients? Send us a note!