Meet Our Digital Team, Alex + Alyssa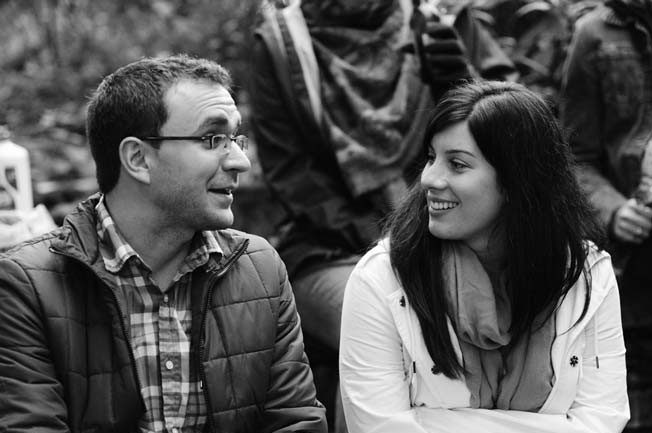 Around Kindle, you're known as our "digital team" – what does that mean, and how does the digital team integrate with projects?
The digital team is really an extension of each production project team at Kindle. These days, there's usually a digital component to every project – whether it be on a small scale, like an HTML email blast, or larger scaled website or meeting app.
Our team is absorbed into the project from start to finish. We think through the digital opportunities and how to best implement them to enhance the audience's overall experience. Kindle is rooted in meeting production – it helps that our digital team is, as well. We see digital as complementary to our overall business.
How have Kindle and our clients embraced the world of digital production?
Just as in the world of production, clients look to us for recommendations and we always want to help them stay current. Our Kindle team is constantly looking to the new, cutting-edge technologies – thinking of how we can bring innovative solutions to our clients.
Sometimes there are risks involved, but that's the fun of it all! We've been a part of a lot of "firsts" for our clients when it comes to going digital. For a few clients, we've produced their very first meeting apps…with great success!
Tell us about a project that you had fun working on.
We loved the "Build Your Own Snowman" holiday project!
We had the opportunity to help create a digital holiday game for a pharmaceutical client when their President wanted something more than an e-card. The game was illustrated and programmed, then sent to all home office employees to encourage some holiday cheer.
It was so much fun, we just had to Kindlize it!
Another super fun project was a game we built within a national sales meeting app in 2013. We collected adult and kid photos from attendees who wanted to participate and created a photo match game.
Participants could then drag the adult photo to their best guess at the respective kid photo. If correct, it would stick in place. It was an entertaining way for attendees to take a break and get to know some of their colleagues.
Did we mention Alex's background is in game development?
Who's got a hidden talent, and what is it?
Coincidently, we have the same hidden talent. We've mastered the game of Bop It. It has to be said that Alyssa was first to beat level one, even if Alex beat the entire game.
Sometimes you need a brainstorm break to Bop It, Twist It, Pull It, or Spin It (that's what she said … we couldn't resist!).