Kindle + SXSW 2016 = Inspiration Overload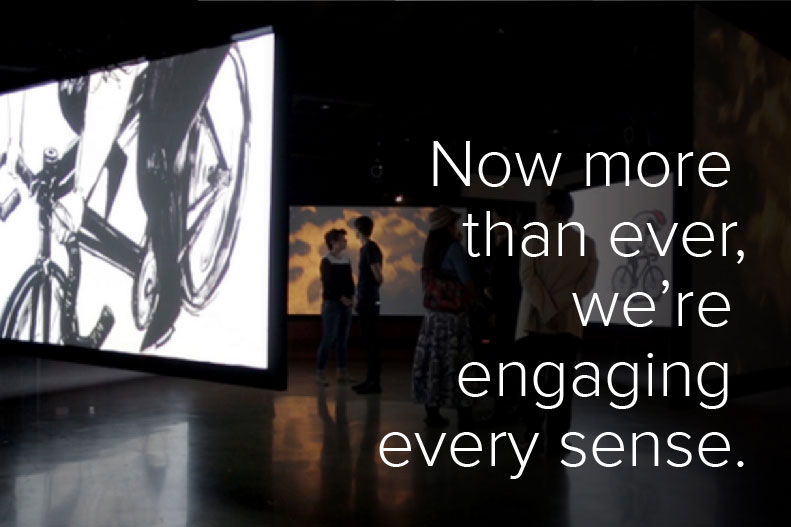 SXSW is THE conference to attend for all things interactive, so each year Kindle makes it a point to send some of our people to absorb, explore and get inspired – then bring back what they've discovered to our teams and clients.
This March, our Vice President of Digital Strategy, Alex Nuttall and Creative Director, Mercedes Kane packed up their bags, opened their minds and headed out to Austin. It was a week full of incredible insights, and though we can't share them all here, we can divulge a few.
Below you will find some key sparks that ignited us at this year's SXSW. Click through and then reach out if you'd like to know more. We'd love to meet with you to share all we saw, heard and can use to help you enhance your communication strategies.
Of course, Kindle engaged in plenty of other sessions and technologies that we know our clients and their audiences would appreciate. We'd be thrilled to meet with you to share more about everything we saw, learned and experienced! Contact your Kindle Account Director or send a note to inquiry@kindlecommunications.com to schedule a meeting.