The ULTIMATE Development Opportunity – Remote Year 2017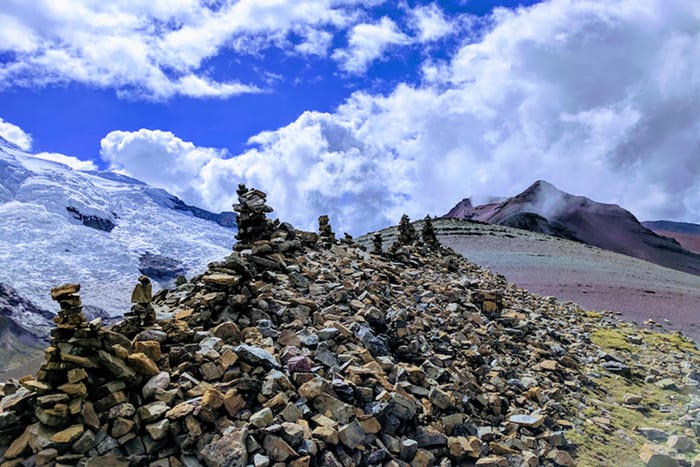 In 2017, I traveled the world and lived in 12 different cities in 10 different countries throughout Central America, South America, Europe and Asia with a program called Remote Year® … while simultaneously continuing my full time job, remotely (on U.S. time zones), for Kindle as a Digital Producer and Department Management Team member.
Remote Year® curates communities of interesting professionals, entrepreneurs, and freelancers from across the globe to spend either 4 or 12 months together working, traveling, and exploring cities around the world.
For me, joining Remote Year was about striking out on my own, far from friends and family, to break up routine and challenge myself in a new way (aside from the travel appeal, of course).
For Kindle, it was a show of agility and a huge commitment to employee development. To take the risk of sending someone to work remotely for a year in a role that normally requires face-to-face client connection is a testament to how much Kindle trusts and supports their people. We all made it work, together, and I couldn't be more grateful for the opportunity. Not to mention, we won gold for Best Event App at the EventTech Awards, alongside our partner Clique Studios, for the McDonald's Worldwide 2018 custom app – our main project I oversaw remotely during the last half of 2017.
And for our clients, it's proof that we push the boundaries of what's expected and take our people and our work into new frontiers.
My Remote Year "tribe's" ages ranged from 22-55 years old. Sixty-three percent were female, and though most of us were U.S. based, 21 were from 14 different countries. Meraki – our name meaning, "To do something with creativity or love," – are graphic artists, fine artists, painters, photographers, web and app developers, creative directors, writers, urban planners, architects, lawyers, designers, photographers, videographers, sales professionals, hackers, producers, project managers, philanthropists, accountants, matchmakers and even an aura-reading psychic vortex hunting perfume maker.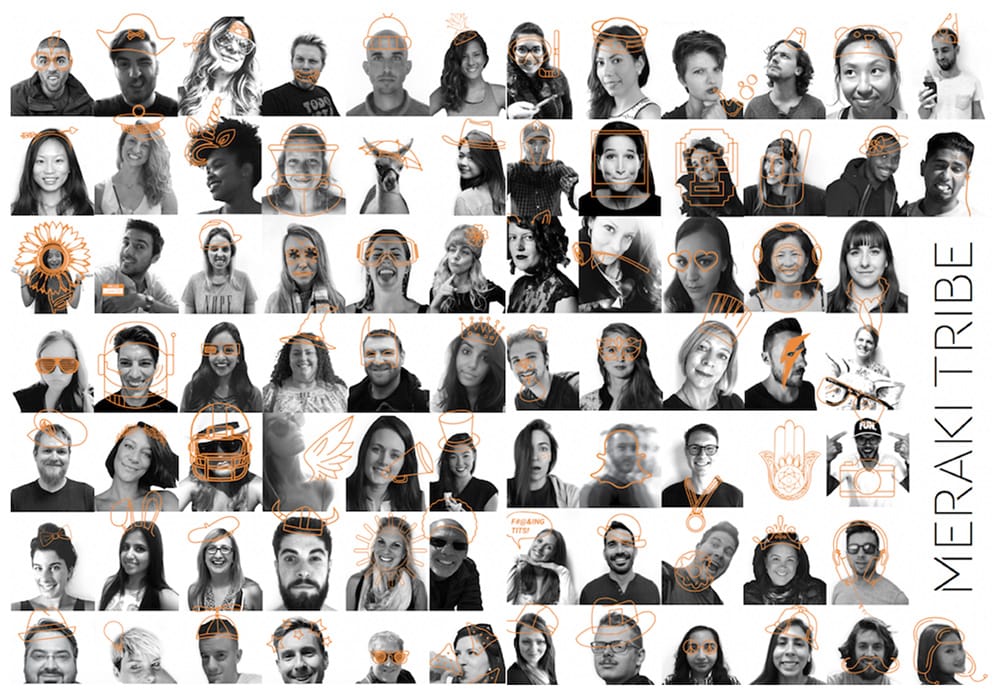 I learned a whole lot from this diverse group and from my travels. Moving every month to a different city or country, we were constantly challenged – conquering fears and insecurities and learning about each other and these communities very quickly, which leads me right into a few of those key lessons:
Lesson 1: Respect the Diversity of a Community (the most important lesson)
Though I was only in each city for a month, I had the rare opportunity to learn about the cultural differences of these places from our city leads and their friends and family and people we met along the way. We work with a lot of global teams, so this understanding provides unending value to our clients. To be able to relate and understand on some level is invaluable.
This year, I met an individual from Colombia while watching the World Cup here in Chicago and he shared with me that everyone here assumes he's Mexican, and yet I was able to have a conversation with him about the differences between Bogotá and Paisas in Medellin, the graffiti coalitions, and their government struggles with the latest election.
These kinds of conversations make an impact, as does making connections and building awareness to these differences that make up our world and communities.
I became accustomed to the different Spanish accents from Mexico to Argentina to Spain and learned to communicate correctly and respectfully.
I met a girl my age in Serbia who lived through a civil war – something I could never begin to understand, but I could empathize.
I got a sense of what it feels like to be a minority in Malaysia. Though many different cultures live peacefully together in Kuala Lumpur, I was uncomfortable walking around at night as a woman, especially not fully covered up. A wakeup call and awareness that so many women still feel this way all the time.
I dared not speak on the trains in Japan and gained an entirely new appreciation for timeliness and waste management.
I've compared traveling with Meraki to being onsite for a project at Kindle. Working extremely closely and going onsite is when we (Kindle) usually have that opportunity to form relationships and really get to know one another. As we grow and have different teams, not everyone has that opportunity to work together or even go onsite, which has led me to think about how we preserve that connectedness and continue to build our Kindle Community.
Aside from traveling together, Meraki made a huge effort to participate in activities that brought the group closer together that we are starting to bring to Kindle in ways:
Lunch Roulette
Writer's Retreats
Meraki Band
Weekly Newsletters
Meraki led yoga, kickboxing classes, barre classes, volleyball teams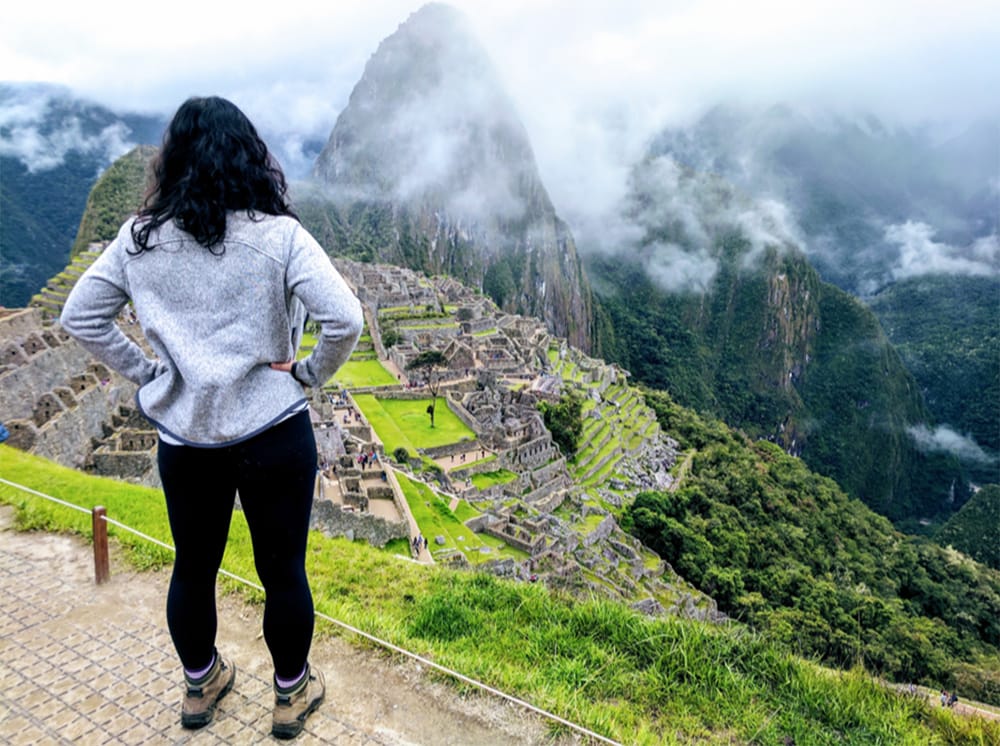 Lesson 2: Think Big Picture (Being surrounded by different makes you reflect and think differently)
Moving to and immersing yourself into a new city or country each month inevitably impacts how you look at the world. You think about what is truly important to you and who is truly important to you. You realize the things you may have taken for granted and realize the things you can learn to live without. You literally get a bigger picture of the world to look at because you've been here or there. You metaphorically "think big picture" because if you get hung up on the small stuff, you miss out on the fact that you are doing, seeing, and being something most people will never get the chance to.
…which really does directly translate to the way we think about project work and client relationships at Kindle – keeping the bigger goal in mind constantly and knowing what is most important to our clients. Though we pride ourselves on being super detail oriented, it's equally or more important to understand the "why," anticipate needs and make recommendations that drive the strategy and objectives in the right way.
This has also translated to my personal career at Kindle – what I want to focus on and drive. My connection to our people in a management or mentorship role, our commitment to philanthropy and giving back, and paying forward the development opportunities that I've been afforded are all things I'm significantly more focused on than before. 
And after working in 12 different collaborative workspaces around the world, I know there's something to idea sharing with people from outside Kindle – even outside our industry. Chicago being an "incubator for incubators" is a true statement, and if you haven't heard of them already, check out the places where the spirit of Meraki is alive and well:
Lesson 3: Time Management & Productivity
My role and responsibilities really didn't change while remote. Here are a few ways I kept up:
Work Strategies
Work while everyone else is sleeping
24/7 co-working spaces
Mix up environments (countries to coffee shops)
Prioritization
Self-motivation
Inspiration (people to places)
All of the Tools
Slack channels for EVERYTHING
Meraki Portal (Google site housed all our travel and accommodation information)
Alarms

FUN FACTS
TOP 5 PLACES I TOOK CONFERENCE CALLS
In the bathroom on a boat in Belgrade, Serbia cruising the Danube River
In the middle of a vineyard in Mendoza, Argentina
Mokrin House of Ideas – house in the middle of no-where Serbia/Romanian border
for freelancers, entrepreneurs and digital nomads
Hammocks, lots of hammocks
Trevi Fountain in Rome, Italy

TOP 5 WEIRDEST FOODS/DRINKS
Cricket guacamole in Mexico City, Mexico
Maracuya and guama fruit in Colombia
Mate in Argentina
Luwak Coffee in Indonesia (made from Luwak poop)
Chicha in Bogota, Colombia
*I did not try Durian, but the smell alone all over Malaysia and Indonesia made me nauseous.
TOP 5 THINGS I LEARNED FROM TRAVELING WITH 55+ PEOPLE
Be patient, learn to let the little things go
Don't judge based on first impressions, take time to get to know someone
Go way beyond the tourist traps
Don't complain about what you don't have
It's not really the places you travel to, it's the people you experienced everything with that you remember