Up, Up and Away ….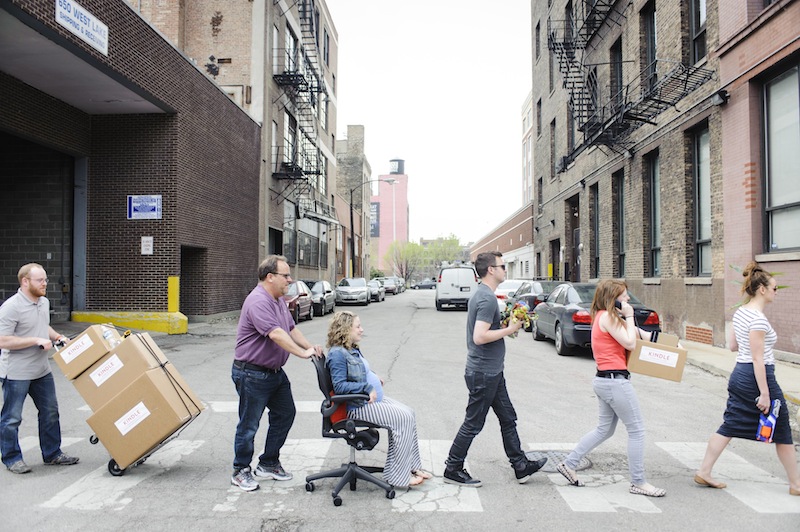 Well, a few blocks away!
Kindle is in the process of packing our bags, boxes and bulk candy and heading over to a new, roomier site just down the street, and we couldn't be more excited about it.
In fact, everyone was SO eager to get in on the move that some of us didn't even change shoes, or package our belongings – we just up and went. And, we happened to have a photographer along for the walk …
So, check out our fun photo shoot and come on by the new space:
168 North Clinton Street, 6th Floor
Chicago, IL 60661
312.334.4400
We'll keep the campfire warm until you arrive!