Holiday Magic, One Shoebox at a Time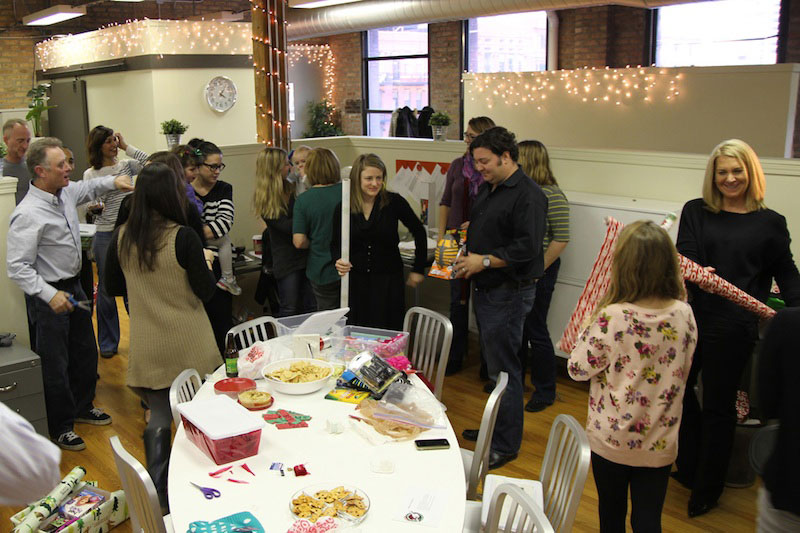 Every year, the Kindle team does something for those in need during the holiday season. It's a meaningful way to work together and pay all of our good fortunes forward. This time, we decided to pack shoeboxes filled with goodies to be shipped off to children in third world countries, through the organization Samaritan's Purse.
Each Kindler went shopping on his/her own and brought the loot back to the office, where we collectively packed, wrapped, snacked and laughed, all in the name of yuletide giving. In the end, our table was overflowing with 40 boxes that were filled-to-the-brim with gifts like games, toys, coloring books and school supplies. After they're delivered, we'll find out what areas the boxes went to via email. Pretty amazing!
Spreading holiday cheer from our little corner of Chicago – it doesn't get better than that.