What's the STORY?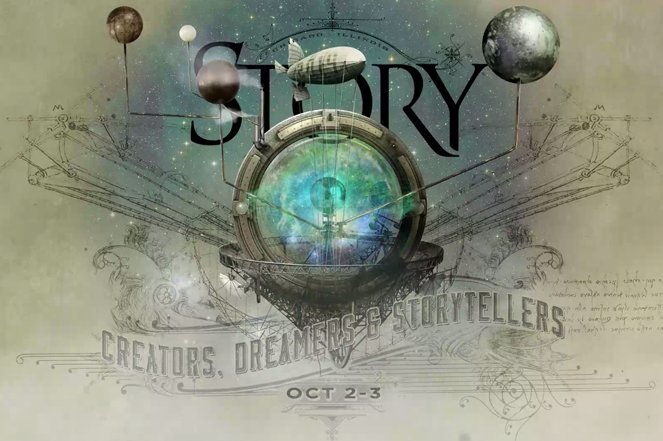 The Story Conference has been taking place in Chicago for six years now, but somehow we at Kindle only discovered it this year. And boy, are we glad we did!
As busy as we all are, it's so important to make time to get out and get inspired. It was with this in mind that several members of our creative team attended the October event, which featured an eclectic mix of some pretty incredible presenters. From a member of President Obama's Arts Policy Committee to a tattoo artist, and everything in between, there were topics to intrigue just about anyone.
Jonah Lehrer opened up the show by telling the audience we should all be in search of our cutie marks – a reference to his daughter's favorite show, "My Little Pony." Apparently, these marks are obtained when ponies discover a unique characteristic that sets them apart. Love it when wisdom comes straight from a horse's … well, you get the idea.
Chicago-based spoken word artist, Malcolm London, also lit up the stage up with a no-holds-barred performance that included the provocative line, "A rich man could never purchase yesterday." Deep. And beautifully said.
Another highlight was Welby Altidor, the Executive Creative Director of Creations for Cirque du Soleil (quite the title on that guy!). One of his biggest takeaways was that we should all have the courage to be creative collaborators.
What does Mr. Altidor mean by that exactly? In essence, to say your "dumb" idea out loud because it might just be better than you think. And if not, it could at least lead to something brilliant.
For a recap of the event, or to get inspired with us next year, check out the STORY site: http://storychicago.com/